Weird Niche: Cow Decor & Cow Collectibles
Hi again. It's Weird Niche Wednesday time.
If you're new to Weird Niche Wednesday, you're in for a treat. I find weird niches and websites and we get to discuss whether it may be a viable niche and also have some fun.
This week's Weird Niche is Cow Decor & Collectibles.
Let's see if it's a viable niche or not.
Are There Items for Sale in This Niche?
Are people selling on eBay?
I checked eBay.com where I found tons of cow decor and, surprisingly cow collectibles, too. One line was really fun. Although I don't see many bids.
Amazon?
Next I sent my VA over to Amazon to look for cow decor over there. Sure enough. Jackpot.

Cow Parade Lady Liberty Heifer Figurine

Wall decal — Little Cow with Tissue Paper

Holstein Cow Wine Bottle Holder Calf

How about Etsy?
Then I headed off to Etsy where I also found some interesting items.
And, then I found this headless cow pillow at Etsy and decided to call it a day. (Click on the picture if you want to buy one for your favorite head-less cow collector.) 🙂
Are there Paid Advertisers?
One last search – Google.com. Are there paid advertisers? I looked at both "Cow Decor" and "Kitchen Cow Decor". There are some for each. Not a lot, though.
Is this Niche Actively Searched?
I used the Google External Keyword Tool, and yes, it does appear that terms relating to cow decor and collectibles are searched, and surprisingly there is competition.
So, is this a viable niche?
As always, Weird Niche Wednesday is just a starting point. I recommend you do more research before deciding whether or not you want to enter a niche. But, I would certainly say this one was worth some laughs.
Thanks, as always, for hanging out for Weird Niche Wednesday with me. Please leave a comment below – and a picture of  your favorite cow decor item in your house if you have one. 😉
Warmly,
Nicole Dean
---
Where Can You Learn More about Finding a Hot Niche Market?
Recommended Resource #1

My friend, Susanne creates Niche Research Packs and can help you to determine if you're entering a profitable niche or not. She's done the research for you.
In each pack, you get…
Detailed niche description
Who your target market for this niche is
List of affiliate products available
100 domain name ideas (plus list of modifiers for hundreds more)
Detailed keyword report for over 1000 keywords
100 article and blog post ideas
15 different author resource boxes
2 different detailed marketing plans (beginner and advanced) with action steps to get you up and running right away.
List of available PLR products for this niche
Recommended tools and resources
Here's the link: Niche Research Packs
Recommended Resource #2: Free Webinar by Kevin Riley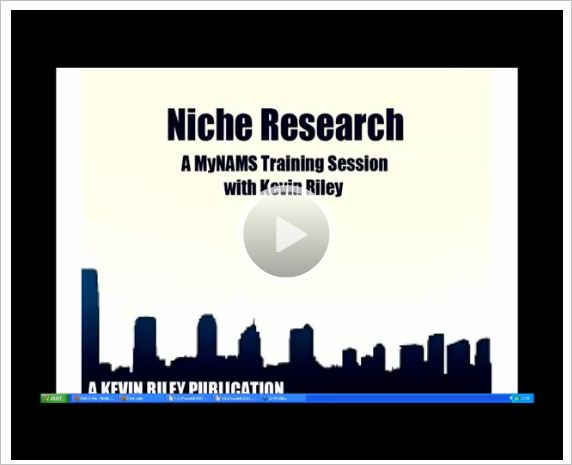 Click on the arrow to go to the page where you can listen.
(You'll find this hour long webinar free to listen to on that page.)