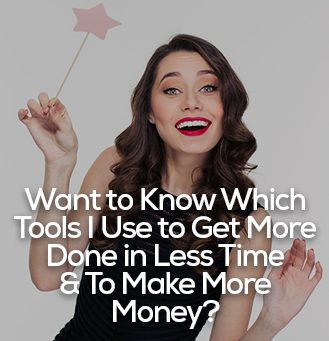 I oftentimes get asked "Nik – what powers YOUR business?"
These are the tools and services I use in my own business. I'm adding to this list, too, so you'll see more free tools added soon. Bookmark this page and come back often.
Getting & Keeping My Site Online
I have several hosting accounts just to protect myself with a little bit of diversity. I don't like to have all of my eggs in any one basket.
Mom Webs is where I refer people who are totally new to online business. I've been a customer for years. They're used to handling support from scared new online business owners. Highly recommend.

I have the rest of my sites hosted here: Recommended Hosting Provider.
You can't go wrong with either choice.
Creating My Website
Some of you have been asking how I built my new site. I'll share more about that soon but the basics are that I bought a theme at Theme Forest and edited certain pages (Home, About, and Testimonial pages) with
Elementor
. Yes, I chose the Pro version as I wanted more templates and features like saving global elements.
List Building
ConvertKit – I recently left the service I used since 2005 to manage all my newsletters, ecourses, and ezines. (If you get any emails from me, they now come through this safe list managing service.) They are marketing-friendly, easy to use, and I'm getting a lot of flexibility that I've always wanted.
Thrive Leads – I used to get really frustrated if I wanted to put an optin for in the middle of a blog post. Or I'd see all these other site with cool drop downs with freebies to get people to optin. Thrive Leads is how a lot of them are doing it. PLUS split testing is built in. (I use this WITH ConvertKit, rather than using the forms ConvertKit provides.)
Selling your Own InfoProducts
If you create your own ebooks or audios and want to sell them, you need a way to take payments.
Instead of recommending a "One Size Fits All" program, I'll point you to a discussion where you can determine which cart is best for you.
If after reading that, you can't make a decision, feel free to leave a comment and I'll be glad to help.
Communicating with my Helpers and My Coaching Clients
Basecamp – Allows me to track projects and who is working on each one.
Easy Safe File Sharing – Allows me to work with writers and editors and keeps all my files safe and secure.
Skype – I use Skype's screen share function often. If I'm working with a coaching client or even one of my Virtual Assistants, it's oftentimes easier to say "Show me, please" when I don't quite understand something. It's a great way to connect with the people who I work with regularly.
Managing Coaching & Interview Appointments
I've been playing with Acuity Scheduling lately and I really like it.
Keeping my Business Safe and Protected
Password Manager Program – Keeps track of all of my logins, usernames and passwords, so I don't have to. (Try it free.)
Audio & Video Tools
Note: If you'd like "Done for You" webinars that include scripts and powerpoint slides – be sure to check out PLR for Teleseminars and Webinars – all you have to do is read the scripts while playing the slides. Webinars couldn't get any easier.
Link Building for a Boost in Traffic Generation
Social Warfare – I don't love the name of this service but I DO love the results. I recently switched over to this plugin to get more social love. It's lightning fast and they track shares better than other services I've used. PLUS, they don't sneak ads into my site like ONE other one was. Grrrr…
Brainstorming & Productivity Tools
Graphics Editing
PicMonkey – A free program to use to edit graphics quickly.
Blog Plugins that I Love
More Helpful Tools
Word or Open Office – for writing my books
PowerPoint or Keynote – for drafting presentations for speaking engagements
I'll add more to the list as I think of them. 🙂
Nicole
PS. Yes, some of these are affiliate links. But, they're only on this list if I use them – and many of the links point to blog posts where you can learn more before buying.