Best Help Desk Support Solutions for Online Businesses
It's another Expert Briefs, where I ask really smart business owners to answer your burning questions.
If you've missed past Expert Briefs, you can click on the undies to see them all –>
So, on that note, this week I asked our panel of experts …
"I'm in Help Desk Hell, although I think I see the light at the end of the tunnel. So, my question that I'd like to ask today is about Help Desk Solutions for Managing Customer Support.
Which Help Desk Software/Program do you use and do you recommend it? If so, why?"
I hope you find this week's answers as helpful as I did.
---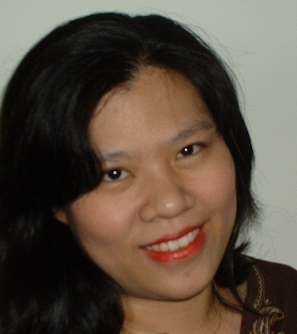 As you may have noticed Kayako is a very popular choice. Over the years working with clients on it as well as walking people through it I find it to be a solid choice. You have to be careful when purchasing though because their website can be so confusing.
Kayako is so feature rich and for most Internet Marketers, it is more than enough. So don't get the expensive versions with live support etc – unless you absolutely plan on having live help. Should you have it hosted by Kayako or purchase a yearly license for your own server? I'd say depends on whether you have a technical person on hand. Even if you don't, for the most part Kayako is quite low maintenance – from a technical standpoint – once you get it going.
So, if you want to get in for the long term – go for the self hosted yearly license. If you are undecided but need to move quickly and want to "give it a try" go with the monthly hosted version. This gives you a chance to see how it all works and if it works well for you.
The following is a short list of features that I really like about Kayako. You may not need them all right now but it can easily scale as your business grows.
Support emails can be converted into tickets and managed within the ticket system. Some do not support this although it comes standard for the good ones
Escalation – which means a ticket is automatically brought to the attention of a supervisor or manager if it is overdue by X number of days
Service levels – where you can assign certain customers different support priority levels
Live help. Make sure you will use this many buy this but don't use it and having the Live help always offline doesn't send a good message
There are more of course like checking up on the support and activity on their community forums. I hope this sets you down on the right path.
Note: Lynette has written a short report about transitioning to a help desk. You can check it out here: Efficient Customer Support Centers
---
I have an Online Business Manager. Most OBMs only work with a handful of people, so they have the time to devote to get to know my business inside and out. She not only manages my team, but my customer service as well. When I was out of town for a week with no Internet or phone access, she monitored my email, replied to urgent messages, checked my voicemail and made sure my team handled every request that came in – in a timely manner.
How do we manage it? She has my email going to her Outlook, but keeping messages on the server so I get the important ones when I got home.
I'm taking your advice from NAMS. My public email will stay on my biz cards, but we're transitioning to having my OBM take over all my email, then she just forwards me ones she can't answer & I answer them with a reply-to of the old email addy. She's compiling a FAQ sheet to be able to answer them quickly and efficiently.
---
Ronnie Nijmeh of PLR.me (<-click for a free offer from Ronnie) says:
I went through Help Desk Hell and made one very amazing revelation… help desks just plain stink. 🙂
I decided to have my assistant use Gmail and use the cool Google Labs add-ons to help facilitate things.
Here's what features we use from Google Labs
Quick Links
Send & Archive
Sender Time Zone
Canned Responses
Signature Tweaks
Superstars
Email is something that everyone knows, and Gmail has great search, archiving, and organizational functionality, and great email deliverability. Plus, you can easily search to see a customer's history.
We've found that it "just works"… no more weird tickets, logins, or anything that sucks up more time than it works.
---
I am currently using HESK, and have never had a single problem with it. It supports multiple users, email notification, and canned responses. Additionally, you can have a knowledge base for your support FAQs. It is not fancy, but it's free and functional.
The one feature that HESK does not support is email piping. Some help desk software will allow you to forward emails directly into tickets, so you don't get into the trap of doing support by email. The have been talking about a plugin to allow this, but at this point there is not one. Availability for that feature is anticipated in December 2010.
---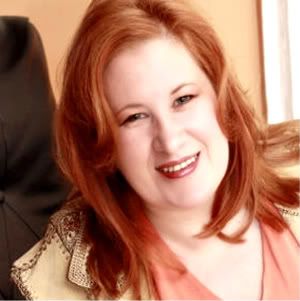 I, too, am in Help Desk Hell. I've burned through three help desks in about a year. It's frustrating because there is no perfect one that does everything I want/ need.
So I don't have a recommendation. But a challenge for someone to create my perfect help desk. Here's what it needs:
1) Email piping
2) FAQ (Knowledge base) that's easily searchable and can include videos
3) Easy to use ticket system.
4) Intuitive back-end
5) Nice visually for the customers and have easy navigation
6) Ability to skin (that is, customize the look so it works with your brand)
7) license to host. (Personally, I HATE software as a service (SaaS) because I think paying monthly for a software forever is ridiculous. Too many things can go wrong that way)
Oh, and wouldn't it be awesome if it was a WordPress plug-in? Because it would take care of many of my 'ideal help desk' needs.
I can't wait to see what everyone is using.
---
We have used Kayako for several years. I understand they've made some changes to their offerings in recent times, but I believe what we use is pretty much equivalent to their "Resolve" program at http://www.kayako.com/products/resolve/. I chose Kayako because I wanted something reputable and reliable. I had open source scripts that were flaky and even paid for a script that just didn't work right. I knew others used Kayako and were happy, so I gave it a whirl and can say, we're very satisfied with it.
That said, I don't work with it every day, so my commentary is limited. Instead I asked my Virtual Assistant and Head of Customer Support, Melody Spier to put together a few thoughts on the program she works with every single day. By the way, if you need a reliable, motivated and dedicated VA, her website is at http://essentialofficesupport.com/.
Melody says:
"What I like about Kayako is that it allows us to have multiple 'departments' so we can keep support tickets separate based on each website or business. It allows me to work on one set of tickets at a time so I can track the time I work on them separate for billing purposes.
I also really like the way the knowledge base is set up. It is easy for customers to use, easy for us to update and again, we can have separate categories for the different websites.
Kayako is very reliable and you can have up to 10 staff members without any limits on the number of tickets we can answer. You can also pay for additional staff members, if needed."
---
Nicole Dean of .. here! .. says:
Well, obviously I have opinions on this one. I'm testing my 5th help desk now and have to agree with Shannon – most of them do suck.
I find that Gmail is just sooooo easy for me. I've got Gmail all tricked out and love how comfortable it is – even on the go.  But, because my VA does not like Gmail (since she can't close tickets and she's the one that has to deal with it all) — we're testing yet another help desk. 🙂
The one that I'm playing with now is Zen Desk which I like. And, I think it'll work just fine. I just reaaaaally like the flexibility and ease of Gmail so it's hard to get excited about moving to it.
I  know you're thinking "5th Help Desk?! What the heck, Nik?"
The reasons that I've left previous help desks are pretty much the same as Shannon's list.
I need a help desk that feels like email. Which gmail does, of course.
Email piping is an absolute necessity. If we don't have email piping, we end up with an inbox full  of email right away from people clicking 'reply' to my newsletters. I'm not complaining. I love the response, but it defeats the purpose of having a help desk solution if you're pulled into answering emails every day, too.
FAQ Database. I've made my own out of a blog in my current hacked together support area. lol! What can I say? It works!
I honestly think that Gmail is totally fine for most online businesses with small numbers of emails. The problem is when you get a larger volume of email, there's a chance of dropping a response – which obviously is not a good thing.
I've considered writing a report about how I'm using Gmail. Let me know if you're interested. I could still be talked into it. 🙂
---
It's Your Turn.
So, now, I'll pose this question to you.
What do you use to manage your customer support?
Does it work well?
Is it scalable as you grow?
Happy Thanksgiving to those in the US — and Happy Late Thanksgiving to my friends in Canada! lol.
Warmly,
Nicole Dean
PS. I have created brandable reports from several of the previous Expert Brief columns that you can use to earn commissions by giving them away.
If you're new to expert briefs, don't miss these favorites: