3 Easy Ways To Create Niche Products
I'd like to welcome my friend, Susanne Myers to my blog. She's guest blogged here before and has been on my podcast. She's one of my best friends, so I gave her an open invite to log in and write — any time she has something to say. 🙂
By Guest Blogger Susanne Myers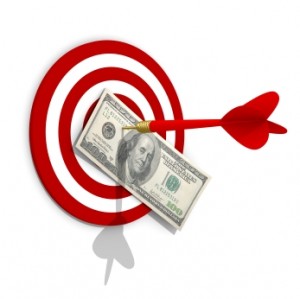 I've been blogging a lot about niche marketing this week on my own blog and thought I'd share some thoughts on creating niche products with you over here at Nicole's blog as well.
I know it can seem a little intimidating to create your own information product, especially if you've never done it before.  Here are three different ways to create niche products that are all very simple and straight forward.
Improve An Existing Product
I am mainly an affiliate marketer, but also have a few of my own products in various niches. One of those products in particular I created because the one I was promoting as an affiliate to begin with just wasn't the perfect fit for my audience. It was a decent ebook on freezer cooking, but focused too much on once a month cooking (I'm not that organized and don't care to cook 30 meals in one weekend), and didn't have enough recipes.
In this case I actually went through and looked at several freezer cooking cookbooks (both electronic and actual books) and combined the ideas that worked for me with some of my own "improvements".
Let me be clear, I didn't just copy someone else's book (that would be VERY wrong), I just took some of the strategies and ideas and wrote my own content, along with plenty of ideas of my own. I added recipes in various categories and my own product was ready. It's been very well received, in part because it addresses a lot of the issues other books on the topic were lacking.
If you're not sure what affiliate products to start with for your niche if you are going this route, take a look at this blog post I wrote earlier today:
How To Find Affiliate Products For Your Niche
Interview Some Experts
If you don't consider yourself a write or don't feel like you are enough of an expert in a particular niche, just find some others and ask them if they would be available for a short interview.
You can do an email interview by sending them a series of questions and getting their replies.
If you prefer, you can also do this via your favorite Instant Messenger Service. While still being in writing, this adds the ability to do immediate followup questions during the interview.
With either option, copy and paste the  questions and answers into a word document, clean it up a bit, add some graphics and a title page, turn it into a pdf and you have your own product.
Of course you can also do the interview via audio or video. I interviewed a good friend of mine earlier today using my phone and audio acrobat. I downloaded the recording and sent it off to get it transcribed. This transcript will become a pdf report with a little formatting. I may even add a few worksheets for a complete product bundle with report, audio and worksheets.
Instead of interviewing just one expert, you may want combine several into a full ebook, adding your own commentary and resources in between. With very little time and effort on your part, and without being an "expert" in your niche, you can quickly crate a multi-media product package.
(Pssst. Nicole here. You can contact me for interviews any time. Here's where: Contact Nicole Dean for Interviews)
Create A Series of Short Reports
This is something I'm working on right now and is very easy to do. You simply come up with a few short reports (10- 20 pages long) that are helpful for someone in your niche. Then you just start by writing one short report and putting it up for sale in the $10 range. Market your first report a bit and then start working on the second one. When it is done, edit the first report to recommend the 2nd report and vice versa. Do some marketing, rinse and repeat until you have a whole series of reports that all cross promote each other when applicable.
For example, if you are in the dog training market, you my write short reports on:
Train Your Dog To Stay Out Of The Bedroom
Proper Leash Walking Techniques
How To Get Your Dog To Stop Barking At The Neighbors
House Training Your Puppy
Introducing a New Dog
How To Find Pet Friendly Hotels
What To Look For In A Good Vet
I mentioned that I'm working on this myself. The first in a series of reports is something you should take a look at, especially if you are just getting into a new niche. It's about How To Find Hot And Profitable Niches In Just A Few Hours. In the report I share 5 different ways you can make sure a niche is profitable before you invest time and money in marketing and creating a product.
There you have it – Three different yet equally easy ways to create your own niche products. Pick one of them and get to work.
Susanne Myers
AffiliateTreasureChest.com
P.S. Forgot to mention – another way is to create a niche product is to find ones that other people have created that come with 100% immediate commission or resale rights. I happen to know where you can get one. When you order my Hot Profitable Niche Report , you will automatically become a reseller for 100% commission and won't have to create your own products.  😉  Just kidding (kind of)  … Get to work.