"Would you Like Me to Take You By the Hand and Help You To Make More Money in Just a Few Weeks — On your Schedule?"
Are you an Online Business Owner who has an infoproduct, but needs it to make more money?
Are you someone with a passion and an idea for an ebook or membership site and you just don't know how to get there from here?
Your affiliate program stinks and you need help?
You are working for a crazy person – who shares your name?
You want to figure out how to tie in some passive income into your business?
Are you a blogger with an audience who just can't figure out what to do to take your $200/month to $2000/month?
Your income is either feast or famine and you just have no steady income to rely upon?
Have you reached a plateau and you just need a quick boost?
Or maybe you have an audience and want to figure out how to build more profit into your business?
If you've answered yes to any of those questions, I've got a few more for you…
Are you the kind of person who learns best from one-on-one interaction but you're too busy to schedule phone coaching?
Who knows what could interfere with your scheduled time. The kids could be fighting in the background when you're in the middle of your call. It's hard for a busy marketer to plan in advance. Trust me, I know!
Are you private about your business?
Perhaps you prefer not to discuss it in group environments? You may be like me and you just don't like to discuss your business in a group setting (in forums or in group coaching) and would prefer a more private way to learn. And, honestly, some of the forums can be pretty cut-throat. YIKES.
I'm Nicole Dean, and I would love to teach you via email. Just you and me. You can ask me one question per day (Monday-Thursday) about your online business and I'll answer back the same day — possibly within minutes. You'll also have access to me via Skype or Instant Messenger for quick "I'm stuck" chat questions and we'll do one 20 minutes Skype call per month where I can show you my screen or we can look at yours.
HOWEVER… I don't want your money yet. Slow down there, pardner.
Before you sign on the dotted line, let's make sure I'm the right person to help you.
I specialize in helping passionate people to be more profitable without working themselves to death — to take your business from Average to Awesome in more ways than one.
We can work on getting you more traffic, to build relationships with your newsletter subscribers, to grow your affiliate program, and to market your business.
Do you have unanswered questions about these topics?
Your First (or Next) Infoproduct or Membership Site
Creating your infoproduct — or marketing it. I have created, co-created, or helped to create nearly 1000 successful infoproducts and would love to share my expertise.
Bloggers
How to actually make money with your blog beyond sponsored posts. If you already have an audience and lots of awesome blog posts, I can help!
Making More Sales
How to increase your sales using content and affiliates/JV partners.
Jump Starting an Affiliate Program and Getting your Competition to HAPPILY Refer People to You.
Providing tools, relationship building
Recruiting loyal affiliates both actively and passively.
How to communicate effectively with your affiliates
How to get other people to actually promote you. (You may be making some rooky mistakes.)
Relationship Building through your Content
Helping you to grow your list.
Getting a loyal blog readership.
Making sales on your blog and through your list without feeling like a sleezebag.
Viral Marketing through Content
How to get your business spreading across the internet like a virus.
Outsourcing & Working Less
How to let go of pieces of your business, streamline, and take the role of CEO instead of Gopher.
How to have your help desk make you money instead of costing you money.
If you'd like help with any of the topics above, then sign up today and I'll brainstorm with you, give you suggestions and guide you to resources to help you. We can talk about whatever you'd like. It's time just for you.
What exactly do you get?
Every month, you'll get …
Email Coaching Monday-Thursday (one question per day)
Access to me on Instant Messenger (for emergencies and/or quick questions like "how do I ___") This is AS I'm available.
PLUS One 20 Minute Phone Session on Skype per month
NOTE: A Two Month Commitment Minimum is Required. Most people end up to staying with me about a year and then I graduate them on to another coach who can push them further.
VERY Limited availability — (There's only one of me to go around.)
YES, Nicole, I want to work with you, ask you questions and Awesomize my Profits.
$400/month (minimum of 2 months commitment – but most people stay much longer)

You Can Continue at this Level of Coaching As Long as You Need and can cancel at any time from inside your OWN paypal account.
Why such a low rate?!
One of the most common questions I've gotten since I launched this program is "But why? If you're successful, why spend time one-on-one for such a low rate?"
My answer is three little words "I enjoy it."
Yes, I enjoy all aspects of my business, but I really love working one-on-one with people. It's fun!
My assistants are handling many parts of my business. I am free to play. And, this is what I enjoy. So, here I am.
Passive and Recurring Income is Achievable.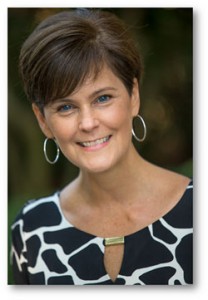 Since you've started coaching me about a year ago, I've more than accomplished my goals of increasing my passive income and product creation. Through your inspiration, enormous amount of knowledge and occasional butt-kicking, I've finally broken through a financial plateau in my biz that <fingers crossed & knees bent> will lead me to the next six-figure level.
This month, March 2015, will be the biggest-producing month I've EVER had in my biz. (Wait! Didn't I just say that last month? Why, yes I did.)
You've brought out things in me that I didn't know were there and helped me work past some attitudes that were stopping me from getting what I wanted from my biz. And all while having a lilt in your voice, a kind word, a gentle spirit and a TON of enthusiasm for every little accomplishment. SO glad I chose you to guide my steps. Congrats on taking your own big path. Love ya bunches! Great, big, awesome-sauce hugs!!!!
Karon Thackston, MarketingWords.com
I LOVE my clients as much as they love me.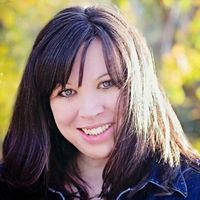 I don't even know where to begin as I try to describe how important being coached by Nicole is to me!
Nicole you are a caring, kind, kick-ass (as needed), super-smart, marketing-savvy, butt-kicking coach.
You know just how to motivate and inspire.
Having someone to be REALLY ACCOUNTABLE to has been an incredible thing with you as my coach! I am so much more productive because I know you are paying attention and responding carefully, looking for leaks in my business, suggesting things I don't think of and digging deep to find out WHY I may or may not be doing something.
I feel incredibly lucky to have been accepting into your coaching program and to have you on my side as I bust through some mental work and bring my business to a new level.
Thanks again (and again and again) 😉
xo Angela Wills, LaptopLifestyleBlogger.com
Tweaks are sexy when they make your existing business make more money.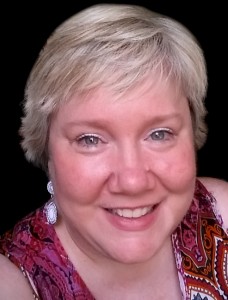 Nicole Dean has shaped my approach to the back end for years now.
She opened my eyes to money I was leaving on the table by not looking for all of the passive income opportunities available in just about every project I create.
My affiliate income and my own repeat sales income have consistently grown, even when I haven't been able to put in a lot of hours. It's because tweaks I worked hard on in years past have continued to earn for me to this day!
Kelly McCausey, SoloSmarts.com
Is too much passive income really possible? Never! 🙂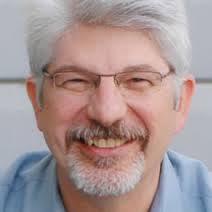 I was lucky enough to work with Nicole Dean for about 18 months as a coach. I begged her to take me on because she has built the online business person's ultimate dream: Too MUCH passive income. Of course, you can never have too much but Nicole got so good at Passive Income that she became everyone's goto person. She calls it moneying up a website. I call it brilliant.
Watch, listen and learn. Study Nicole's sites and her techniques. She makes money on her sites before you even get there…. Yep, I'm impressed!
David Perdew, MyNams.com
Walking the Walk, Baby!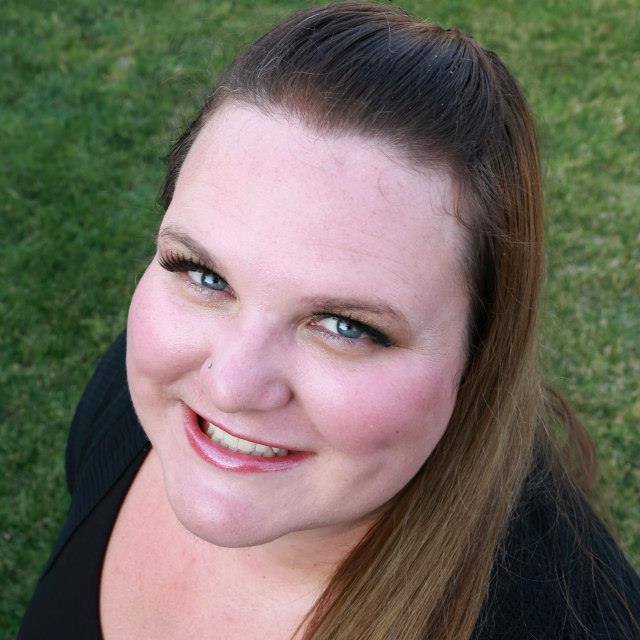 I decided to work with Nicole because she was one of the only people in the coaching space I found who was practicing the things she was teaching.
Having someone who knows the ropes, to look over your sales pages and emails is tremendous for me. A quick Skype session can sometimes save me hours of trying to figure things out on my own.
Jessica Larrew
TheSellingFamily.com
Passive Income Increased 200%.
I LOVE working with Nicole! In the last 6 months of working with her I've gone back to hosting webinars, launched my first online group workshop, got 30 affiliates onboard and increased my passive income by more than 200% ! Great results AND great emotional support 🙂 Thanks Nicole!
Sarah Santacroce
SimplicitySmallBiz.com
Even Ninjas Can Learn New Tricks.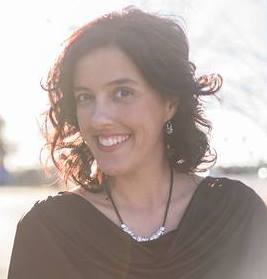 Nicole Dean is the queen of passive income! With just one suggestion from her in mid-November 2013, that month's income doubled my BIGGEST month ever. The best part is most of the money came in while I was sleeping! I woke up each morning and checked my phone, and the PayPal notifications said I'd already met that day's income goal, and on several days I exceeded it!
I'm super pumped, my affiliates are happy, and we're already seeing additional sales based off one other passive income trick Nicole taught me.
Now I don't have to worry when my bank account dips below what's comfortable anymore, as I have a formula to follow to get it up to beyond my imagination!
Kristen Joy Laidig
TheBookNinja.com
Interested? Click the link and let's get started.
I look forward to working together.

Frequently Asked Questions:
What DON'T you specialize in?
I am not the best at STARTING your business. However, I rock at GROWING and AWESOMIZING your business once you have a direction and an audience. Then, we're ready to rock and roll.
Also, please don't sign up to discuss the following:
installation of software or blogs or forums
ecommerce (like a candle store) & drop shipping
Amazon FBA or eBay
setting up networks of automated blog sites
how to sell from stage or in webinars (I'm still learning that myself) 🙂
graphic design
anything sleazy or yucky (integrity is my core value so we can't go there)
I am not an expert in those areas. However, as part of my coaching package,  I'm happy to refer you to the people who I trust to handle things for me or who I would learn from.
Honestly, if you sign up and I don't feel I'm qualified to help you with your particular needs and make an impact in your business, I'll refer you to a friend and I'll refund your money.