Which Shopping Cart is Right for your Business?
It's another Expert Briefs, where I ask really smart business owners to answer your burning questions.
If you've missed past Expert Briefs, you can click on the undies to see them all –>
This week I asked our panel of experts about a topic we hear discussed in the internet marketing world a lot…
One of the most difficult decisions in running an online business is choosing a shopping cart / payment processing system.
So, which one do you use to power your business?
Do you like it? Why or why not?
The funny thing is that I just returned from a weekend event hosted by JVZoo and no one mentioned them. I'll see if I can track down a few more responses to see if we get some feedback on their system, to be fair, as well.
Note:  There are no right or wrong answers here. Just perception and personal experience.
I hope that this week's expert responses will be helpful in making this decision for your own business.
---
Dennis Becker of Earn1KaDay says:
I've used lots of shopping carts over the years, from a plain old PayPal button to Clickbank, PayDotCom, RAP (Rapid Action Profits), WSO Pro, a dime sale script that I installed on my own server, and Amember, and I wasn't totally happy with any of them.
I was always looking for a cart that would make affiliates love me, and one time when I promoted for Jason Fladlien, who used Infusionsoft, I did OK for the promotion but what intrigued me was a few weeks later I got paid for something I never heard of.
Holy moley! What's that all about? So I investigated and found out about cross platform tracking and "lifetime cookies" and said to myself "I got to have me some of that for my affiliates".
In looking at it closer though, I noticed the price (ouch) and noticed that Jason didn't accept PayPal for some technical reason, so I looked further for something similar but better, and found Nanacast.
I use Nanacast now for virtually everything, and though it was not quite so intuitive to set up my first product there in the beginning, now I've got it down to a matter of a few minutes to add a new product, link in the upsells, attach the proper email list, link to the downloadable files (which are automatically secured), and create the buy button to put on my sales page.
I can and also do CPA type offers where I pay affiliates for sending people to download a free report or opt in to a list. I've used the split testing feature (not so great, but it's there) as well.
My affiliates seem to be very happy, especially when they get paid for products they've chosen for some reason not to promote.
I do also use DAP (Digital Access Pass) for a membership site because of the way it allows me to drip feed content, but I don't use the shopping cart or affiliate tracking features of it.
Learn and Earn from Dennis at 
---
Over the years, I have tried a lot of different systems. Many people take so much time to decide on a shopping cart, but hold themselves back from getting started. The only way I was able to find out what I liked best was by trying a variety of options, so for anyone looking, I recommend just digging in and figuring it out as you go.
After all this time, I have settled in with Amember as my absolute favorite.
I like Amember for a few reasons:
* No monthly payment:
While I see the attraction in a 3rd party system that automatically does the software upgrades for you, I don't think the price of many of monthly payment shopping carts is really justified. Sure, profits can pay for this monthly fee, but if I can keep more of that profit back in my pocket, that's good for me.
* All-inclusive:
Amember includes my shopping cart, membership system, affiliate program and mailing lists…all in one place. I have always preferred all-inclusive systems because it allows me to segment lists and ensure better targeting with my market. It also avoids a lot of duplication if you happen to have your bits in pieces all over the place.
* Customization and control:
I love that I can control how Amember looks and functions. I've had a number of customizations developed that have allowed me to improve my email marketing, product delivery and more.
I know Amember isn't for everybody though. It is a little more complex than other systems and some people complain about the "extra steps" they have to do to set up a product. I have no problem with the extra steps because, ultimately, they are the things that allow me to have control over the way Amember functions.
---
I've tested and/or have direct experience with a lot of shopping cart systems including 1SC, Clickbank, Paypal, Amember, RAP, Infusionsoft, and others.
1ShoppingCart.
The one I personally use is Netofficetoolbox.com which is a private label of 1shoppingcart. The reason I like it best is it integrates everything into one system including processing both credit cards and Paypal, your affiliate program, upsells, and more.
Since they've been around for years, they have had ups and downs. There were periods where their autoresponders couldn't get delivered and other points where they didn't integrate well with recurring billing on membership software like Amember. For me at least these problems have been solved and have been running well for the past 12 months+.
I use both my own merchant account and Paypal for processing orders through them.
So, that's what I use to run my primary business.
Clickbank.
I also use Clickbank for digital products I release in other markets other than my main one. I've found if you're in niches you can often recruit additional affiliates just by getting into their system and getting a few affiliates selling for you.
This also means I have a secondary system in place in my business in case there were ever problems with one of my accounts. I have money coming in 3 different ways (merchant account, Paypal, and Clickbank) in addition to the affiliate programs I promote.
Be sure to learn more from Terry here:
---
I have a love/hate relationship with my shopping cart. I love that it's so powerful, but I hate that it's so complicated. Because with great power, sometimes comes great complexity. Can you guess which service I use?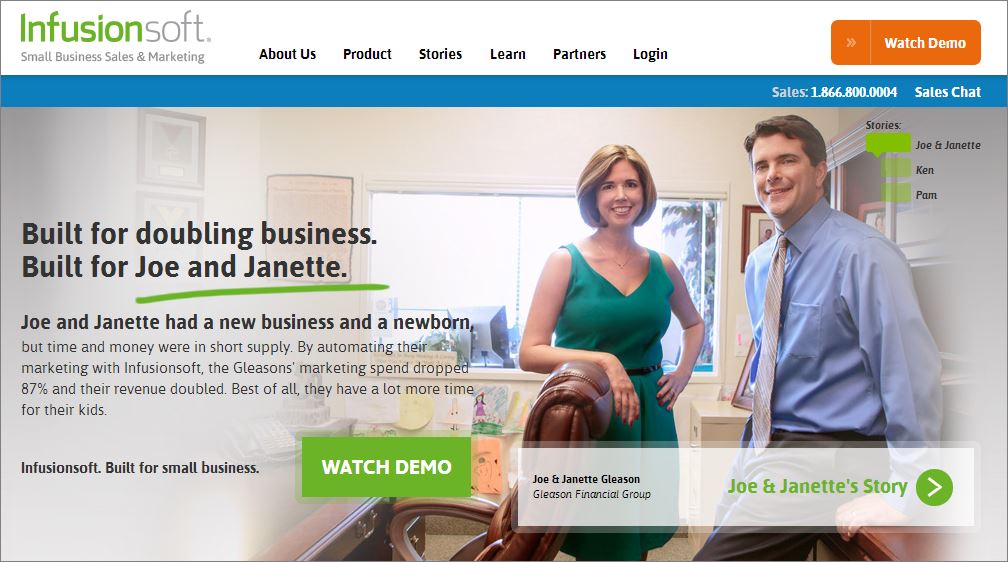 It's Infusionsoft, and I realize it's much more than just a shopping cart. I only wish that I was able to use it to it's fullest potential, but that's my own dang fault! 🙂 Kidding aside, Infusionsoft does what I need it to do, and more. The best part is that the Infusionsoft folks have a great conference every year!
Lou is the man when it comes to video. 
---
Like many people, I've looked for the perfect shopping cart for me. It had to be both easy for the customer, easy for me, and have an affiliate program built in. Oh, and when I say easy for me, I meant it means to be intuitive to set up and run. If I have to think about it too much, it probably isn't worth my time.
Lately, I am in love – and I mean serious love, with a new membership/shopping cart solution which I have been beta testing for some time and has now been released to the public. It's a premium wordpress plugin called InstaMember and its creator has thought of just about everything. You can use it for single (one-off ) purchases, fixed term memberships, or traditional memberships. It has it's own email software and helpdesk built in, but you can also easily connect it with your own if you already have. (For me, I use Aweber and it works seamlessly.)
I also like that there is no recurring fee with this affordable plug-in. So far, this has been the best solution to date for me.
Note from Nik: InstaMember doesn't appear to currently be for sale to the masses yet. I'll update this when it is.
Shannon gets paid to attend Conferences and Fun Events Learn How She does it Here 
---
Just added:
We've been using JVZOO for processing our payments for a while now. The founders / developers are internet marketers themselves so they understand the needs and wants of people who sell products online.
Other payment processors have so much red tape and long approval times and with JVZoo, it's so easy. You could sell a product on jvzoo the same day you put it up!
My top 3 favorite things about JVZoo are:
1) Integrates Directly with Go To Webinar:  When people buy a product i can automatically register them into a webinar if that's part of the product they buy. One less step for buyers!
2) Funnel Setup: If your product has multiple levels, then JVZoo makes it really easy for you to set that up.  if you are selling a product, you should always have the future in mind so take advantage of the funnels inside of JVZoo – have an upsell and even a downsell for your customers to purchase on the backend.  It's so easy to setup!
3) The people: E. Brian Rose – one of the founders is a cool guy and a great internet marketer!  Chad Casselman, the programmer was my very first IM friend! Woot!  Bryan Zimmerman is always so helpful on the Facebook page! And Rich Wilens is my buddy and sugardaddy (inside joke – lol)!
I highly recommend using JVZoo to process payments for your next product!
---

Nicole Dean of .. here! .. says:
Well, I asked the question, so you know that I have opinions, too.

Having been an Affiliate Manager for several years, I've worked behind the scenes with most of the carts mentioned above and even a few that weren't mentioned, too.
Plus, with my own infoproducts, I've used … eek! SEVEN different carts.
Which seven? Well, one of them is out of business and two others I do NOT like so they shall remain nameless. But, I will share the ones that pass muster.
There's a lot to take into consideration when choosing a cart, but it really comes down to just three main factors –
Your Needs

– Now and in the future as you grow

Your Customers' Experience

– Will the ordering process be positive for them?

Your Affiliates

– Will They Be Treated as you Wish?
Whew, right?
Let's start at the bottom, since that's the easiest, in my opinion.
1. What's best for your affiliates?
I will tell you this. I earn the MOST money (as an affiliate) when I promote people who are using either Amember, Infusionsoft, or Nanacast. Hands down. Just from a tracking standpoint.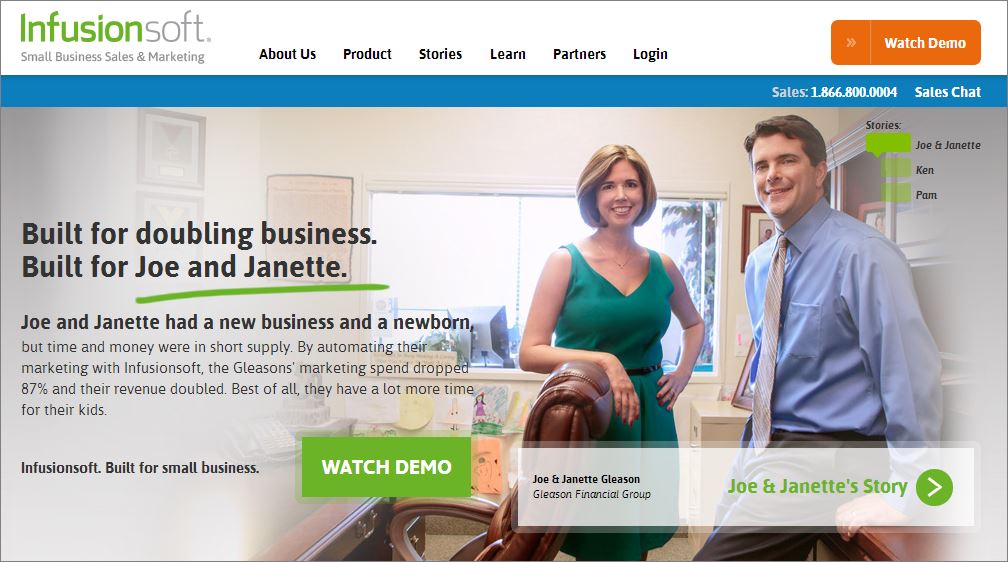 Disclaimer #1: That is making one big assumption and that's that the person that I'm promoting has multiple products for sale – and they are actually telling their customers about them so that you can get repeat sales. But, I know that the sales track and I get repeat sales – both of which are hugely important in getting and retaining loyal affiliates.
Disclaimer #2: I do not choose what to promote based upon the cart, but if two products are equal in all ways, I will at that point, recommend the one that's running on either Amember or Nanacast first.
Most of the other carts do not track referrals as well.
What about Clickbank? Is that attractive to affiliates?
Clickbank can either be really good in this area or really bad. Depending on the niche you're in, it may be more difficult to get loyal affiliates, since affiliate theft is so easy. What this means is that I can, as an affiliate, promote a product on Clickbank. Some people who go to purchase (upon my recommendation) will replace my affiliate ID with theirs to get a discount. While this is frowned upon in most circles, Clickbank does nothing to monitor this. This can make it more difficult to get good affiliates to promote you – if you're on Clickbank, simply because marketers who know what they're doing will avoid Clickbank for that reason.
On the other hand, Clickbank has one very distinct advantage. They DO pay on time, every time. Unfortunately, it's becoming more and more common for people to just think they can NOT pay their affiliates (which is theft) – and get away with it. It's very frustrating as an affiliate when you have to ask where your commissions are – and it just should not have to happen. Plus, affiliates talk with each other. I've been in a number of conversations in the past few years about who not to promote – because they don't pay their affiliates. However, when you promote someone on Clickbank – you know you'll get paid – because Clickbank is in control.
2. Customer Experience.
This is another tricky one. If you sell multiple products (and you darned well should) – it's very helpful to have a "members area" where the customer's purchases can be accessed for years to come.  It's also handy if your customers don't have to enter ALL of their information every time they order and can just log in to quickly order from you. Again, Amember wins here, in my opinion.
If you've only got one product at this point, then Clickbank has a nice smooth and easy ordering process. Plus, they automatically process credit cards, which frees you up to not have to have a separate merchant account, which is nice, too.
In fact, most of the carts have a nice ordering process. The only thing that stands out is if you'll have repeat customers – in which case, having a members area is very nice for them to continually order and access their purchases at any time.
3. Your Needs as a Merchant.
Finally, the third big consideration is what you need as the product seller. Here's where it is SO important to know yourself, your resources, and your business.
If you're just getting started, are completely non-techie and/or you are unsure about your niche – then I'd recommend Clickbank or JVZoo. You can always leave that product there as you grow and also set up a separate cart down the road once you get rockin'. From a merchant perspective, there are a few weaknesses with Clickbank that are easily overcome with Easy Click Mate – a program that I use on three of my sites. It enables you to run several products from one Clickbank account.
If you've got a solid business (and are totally non-techie) and want something a bit meatier that you have more control on, 1ShoppingCart is solid. It's super easy and can be set up and running very quickly. Plus, as Terry mentioned – the upsell capability is huge. The downside is price, of course, paying monthly for your cart as opposed to paying once. And, affiliate tracking is less than desirably, in my humble opinion.
Of course, there are as many options and scenarios as there are people, but that's just a quick suggestion for you.
There are a few carts that have not been mentioned that are also viable options. E-Junkies is fine for beginners, but is not the best for attracting affiliates. It's a very cumbersome process for affiliates to get links, and you can't get them for the affiliates as there's no clear pattern to how they are created.
If you're a more advanced marketer and are reaching the limits of one of the "beginner" carts, then take a look at the others recommended here or just ask me for a recommendation for what exactly you need.
So what do I use?
Enough chatter, right? What do I actually use in my business – RIGHT NOW?
On EasyPLR.com, I use 1ShoppingCart. It's fine, and I like the upsell feature.
On  YummyPLR.com, I use Clickbank along with Easy Click Mate.

Powered by Clickbank & Easy Click Mate
For the rest of my projects I use Amember.
Time for Feedback!
So, what about you? Are you stuck on this decision? Or do you have a cart you recommend? Please join in the discussion!
If you're at the point right now where you need to change carts for some reason – let me know. I'll recommend a cart for you based upon your needs.
Warmly,
Nicole Dean
Resources RECOMMENDED in this Article: