Weird Wednesday: Hello Kitty
Hi again. It's Weird Wednesday time.
If you're new to Weird Niche Wednesday, you're in for a treat. I find weird niches and websites and we get to discuss whether it may be a viable niche and also have some fun.
Today's Weird Niche Wednesday is all about Hello Kitty – a trend that I know nothing about, nor do I wish to. 🙂 However, I did enjoy researching it!
You can find anything with Hello Kitty's face plastered on it – from Hello Kitty Wedding Dresses to Hello Kitty Hand Grenades to a Hello Kitty Bee Hive. (Unfortunately, I'm not kidding…)
The best part of my research is in finding this site:
www.KittyHell.com
(Note – not G rated.)
Yes, one man got totally sick of his wife's Hello Kitty stuff, so he set up an entire website just to bash "Hello Kitty" — and, honestly, I kind of admire him for it. 🙂
The weird part? His "Kitty-bashing" attracts Hello Kitty fans.  And, they get REALLY frustrated because he does NOT post where they can get the items he posts on the blog.
Like the  Water Dispener and the Lawnmower and the Urinal Cakes and the Dentures.
He even gets emails that tell him to die. (And, here I was under the impression that Hello Kitty was peaceful and loving. GEESH.)
Yet, his site is a PR5 and he's getting free press from bloggers like me.
So, my question for your today is this:
If you have the "guts" to do it… (I personally don't.)
Is there an "anti" to a niche you're considering?
Or is there a niche or trend that kind of makes you gag that you'd love nothing more than to rip on it for profit? For instance, I really hated BRATZ – those slutty little dolls for young girls. (hint, hint)
I'm curious about your thoughts both for choosing a niche you love and one where you choose a niche that you can't stand. Talk to me. 🙂
Warmly,
Nicole Dean
---
Where Can You Learn More about Finding a Hot Niche Market?
Recommended Resource #1

My friend, Susanne creates Niche Research Packs and can help you to determine if you're entering a profitable niche or not. She's done the research for you.
In each pack, you get…
Detailed niche description
Who your target market for this niche is
List of affiliate products available
100 domain name ideas (plus list of modifiers for hundreds more)
Detailed keyword report for over 1000 keywords
100 article and blog post ideas
15 different author resource boxes
2 different detailed marketing plans (beginner and advanced) with action steps to get you up and running right away.
List of available PLR products for this niche
Recommended tools and resources
Here's the link: Niche Research Packs
Recommended Resource #2: Free Webinar by Kevin Riley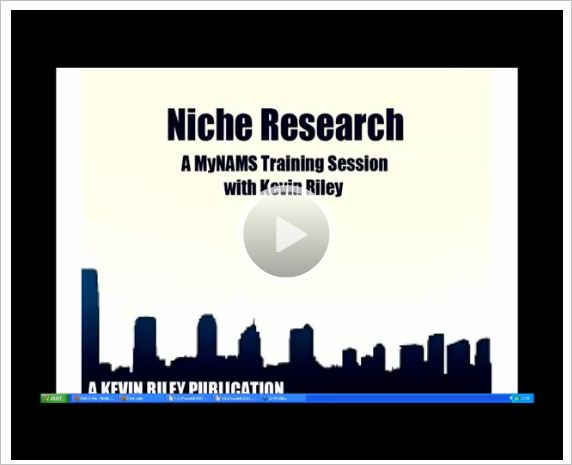 Click on the arrow to go to the page where you can listen.
(You'll find this hour long webinar free to listen to on that page.)