Marketing Monday: The power of a single word.
Hey guys and gals.
I was shopping at PetSmart the other day (one of my favorite places to spend money in the entire world) — and I was grabbing some dog food. My two big boys eat like horses.
Anyway, I saw these bags of dog food and there is one word on there that stopped me in my tracks. See it?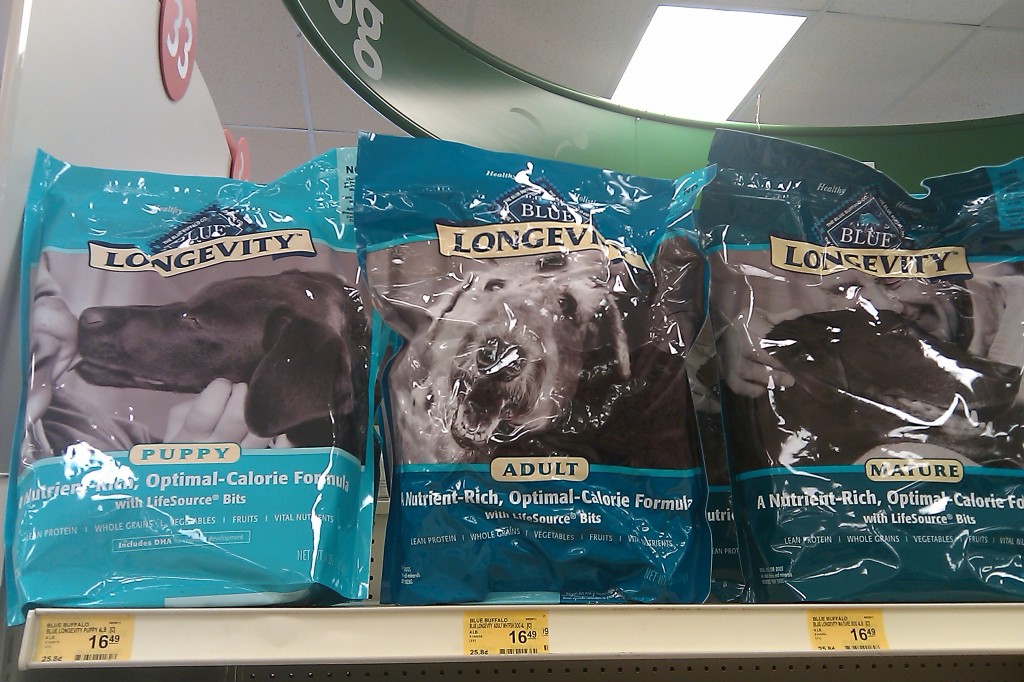 "LONGEVITY"
As someone who has recently lost a very beloved pet – this marketing hit me in the gut.
I looked at the other bags for "Healthy Coat" or "Weight Management" or "Smart Puppy" or "Large Breed" or "Toy Breed" and it was interesting to me what the manufacturers and marketers deemed important on each bag. I could have studied those things for hours.
But, I do have to say that "Longevity" is a benefit that most pet owners – at least of adult dogs – all think about. And, there's actually guilt involved in buying a food that isn't longevity. Talk about emotion-based marketing. I guess the inevitable question they want you to ask yourself is "If I don't buy longevity food, then … what?"
Thoughts? 🙂 Let me know what you think!
N