Day 23: Stretching to Sleep Better & Burn More Fat
Did you know that stretching before bed can help you to burn more fat?
Angie says "Stretching is beneficial to me because it relaxes my body before bed. I try to get out any knots that I may have accumulated throughout the day; which will aid in getting a more sound sleep. Getting a good nights sleep plays an important role in fat loss, which makes this stretching routine even more important to me."
Here's her nighttime stretching routine. She says the fuzzy slippers are not optional. 🙂
If you want to burn fat with Angie – here's her sizzling circuits workout that focuses on the butt.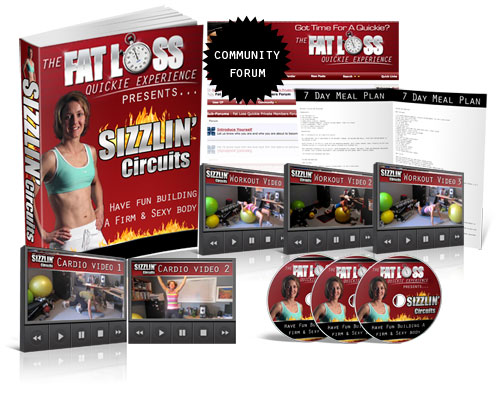 You can grab this program for only $10 here, if you'd like to join me:
http://www.fatlossquickie.com/Sizzlin-Circuits.php
Please post your update today and let me know if you have any special stretching routines before bed.
((hugs)) to all and thank you!
Warmly,
Nicole Dean
Here's where you can check out Scott & Angie's Other Workouts: