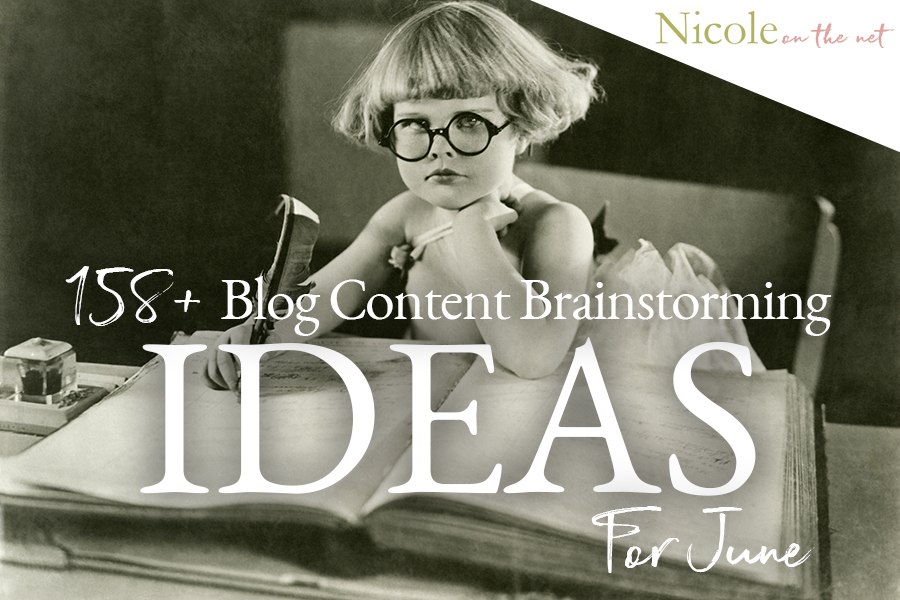 158+ Blog Content Brainstorming Ideas for June *Updated 2019*
My good friend, Ronnie, just sent a great brainstorming list of ideas for what to blog about during June – and, because he's a done-for-you content provider like me, he's also linked a bunch of ideas that you can use to spark your content creation.
Of course, I've also added a bit to this to give you some more ideas. So if you're planning your content for next month, I hope this is helpful. If it is, then I could be talked into making this a regular feature. #justsayin
General Things Going on in June
Halfway point of the year:
June is the halfway point. It's time to step up and make the rest of the year a success. Here are some ideas to get you thinking about creating content to motivate others to do just that.
How To Write Your Own Success Story
You 2.0: A Guide to Reinventing Your Life
You 2.0 A Guide To Reinventing Your Life Worksheet
Creating Power Goals: How to Create a Roadmap to Achieve the Greatness You Deserve
End of the school year:
Activities for the kids, improving their grades, reading together. Family time. And what about keeping their brains active during the summer?
Graduation:
Teens need to discover their passions and next step in their life. I definitely know this stage as I've got one out of the house, one in college and one who is graduating in 2 years. The empty nest is real, ya'll.  And this is a HUGE niche.
Finding Your True Passion
Summer:
Summer is a time of fun and adventure. It's filled with summer road trips and vacations and memories.
Fitness:
I don't know about you, but summer is my main fitness time. I love being outside (and I'm in a swimsuit a lot by our pool) so I'm motivated to exercise and be more active.
People move houses more during the summer:
You can blog about the stress of moving, conflict in families, minimalism, clear the clutter, kids move out to college, empty nest, renovations, etc.
Tips For Buying Or Selling Your Home Cheat Sheet
And, in the business world?
Blog about productivity so you can get more done in less time and spend more time by the pool (like me).
Motivation when you don't want to do all of the things you need to do.
What are some things to discuss about that? Outsourcing, leverage, productivity, being more efficient, tools and services that can help you to get more done. So many wonderful things.
How about Marketing and Planning to prepare for the End of Year business rush?
---
Fun and Wacky Holidays During June
June 5 – National Veggie Burger Day
June 6 – National Gardening Day
June 15 – National Smile Power Day
Inspirational Graphic: A Smile on My Face Draws Others Towards Me
June 16 – Father's Day
June 23 – National Hydration Day
---
Where to Publish the Articles
Your blog. Ronnie recommends using the Content Auto Loader.
Email newsletter
Twitter, LinkedIn and Facebook
Tip: use the Content Summarizer to automatically select highlights from the article, then link to the full article on your blog
Publish in a weekly or monthly magazine template
Tip: Use this free coaching magazine template.
Print it and hand it out in your office
How and Where to Publish the Slide Deck Presentations
Present as a live webinar
Post the PDF to SlideShare
Create a video slideshow and published on YouTube and Facebook. Use Ronnie's relaxation background audio as the music.
How and Where to Publish the Reports and Ebooks
Give it away as a lead magnet in exchange for name & email
Sell it as a low-ticket tripwire ($7 – $27)
Transform it into a slide deck presentation and deliver it as a webinar
Tip: Use the Auto Slide Deck tool to create presentations automatically
Extract the key highlights and present it as a Facebook or YouTube Live
Tip: use our Content Summarizer to automatically extract the key highlights from the book
Create a coaching program or course by combining a few reports, articles, worksheets, etc.
Tip: Watch the free video training series: How To Build a Course Using PLR.me Content
How and Where to Publish the Affirmations & Reflections
Record several affirmations and sell it as a meditative audio course
Create a relaxation video and publish it on YouTube. Use the PLR.me Inspirational Wallpapers as the background images.
Tip: Recite the affirmations, display the affirmations on the screen and add some relaxation background music that you can download from the PLR.me Content Library.
Post the affirmation to Twitter and Facebook
Add an affirmation to your magazine or newsletter
Tip: Use this free coaching magazine template.
Email your list the "Affirmation of the Week"
---
Need Pictures to Spice up Your Content and Make Social Media Posts?
My favorite places to get images are:
Here are a few collections you might like:
Warmly,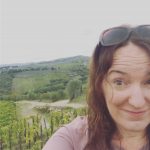 Nicole Dean (with lots of help from the awesome Ronnie Nijmeh)