Want to Hang out with me in Atlanta at NAMS?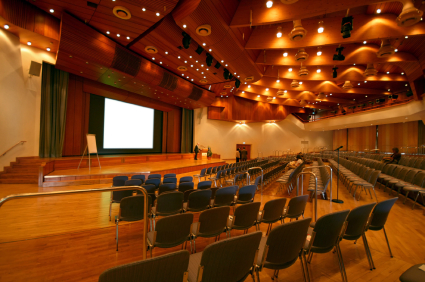 TGIF! I am so ready for a relaxing weekend. I hope you are, too.
I wanted to invite you to hang out with me in Atlanta next month at the Niche Affiliate Marketing Seminar. I hear it's a really good event so I signed up and I'll be there next month. No, I'm not speaking. I'll be sitting in the seats as a paying attendee with you.
For three days, more than 10 of the top Internet Marketers will teach nuts and bolts results! This is a teaching workshop where students implement what they learn by following the leadership of…
Willie Crawford – affiliate marketing and joint ventures
Mark Hendricks – creating your own products
Lynn Terry – building a base income with affiliate marketing
Kathleen Gage – using the marketer's mindset for success
Jeff Herring – article marketing expertise
Cathy Perkins – creating a blogging empire
Rob Anderson – leveraging your community to build a business
Joe Marsh – getting on Google's first page in 2 hours
Cindi Dawson – making money with teleseminars
David Preston – go offline with online techniques for gold
Chris Lockwood – creating regular income with memberships
Alan R. Bechtold – building a publishing empire with reports
David Perdew – using a system to leverage the work of others
Each expert will deliver 60 to 90 minutes of instruction about their area of expertise.
That will then be followed by 2 to 2 1/2 hours of real small group hands-on implementation. The small groups are focused by niche so that those in your group also become joint venture partners.
Here are the details: JOIN ME AT NAMS
I've got to tell you that attending live events has really accelerated my business growth. (See pics here: Nicole Dean at Live Seminars.) I know you hear it all the time, but I am a huge chicken, and if I can walk into an event, you can, too. Plus, you'll see me there.
Speaking of seeing me, please DO introduce yourself. I want to meet you. That's why I GO! 🙂 Sometimes I may have to hold up a finger and say "I'll be right back" or "Grab me in a few" but that's usually because I drank way too much water during the last presentation and I need to run to the bathroom – or because I've already promised to connect with someone at that break. However, at night time when we sit in the bar and have a cocktail — I'll have more free time. That's when most of the "getting to know you" time happens — so, even if you live in Atlanta, stay at the hotel!
If you'd like, you can get access to free webinar training from the speakers who will be presenting at the conference, whether you decide to attend or not here: Free Webinars from NAMS Experts. So enjoy that either way.
That's all from me. Have a fantastic weekend.
Warmly,
Nicole Dean