Beachpreneur Spotlight #1: Rayven Perkins, Doing it Anyway.
I thought it would be really fun to spotlight several of the ladies from our beach mastermind retreat to give you a little sneak peek at what happens at the beach house. 🙂
Here's our first feature:

Rayven Perkins is the author/webmaster of Direct Sales Supplies a website dedicated to helping those in direct sales and network marketing gain the training and tools they need to be a success. She is also the leader of the largest and fastest growing team in her direct sales company, Jerky Direct, and has aspirations of taking over the world, one bag of shredded buffalo at a time. Right now she'll settle for America.

Her favorite thing in the world is travel; her family spent most of the last 8 years traveling full-time in their RV. And though her children have talked her into settling down to be "normal" while they are in high school, she is looking forward to globetrotting in a few years. Currently, she is planning a trip to Antarctica to celebrate her 40th birthday.
I met Rayven Perkins at the first Beachpreneurs Retreat in 2013. She showed up not knowing anyone but was ready to rock and roll, and did she ever!
At the time (a year ago) her niche / focus was split between Stay at Home Moms and Direct Sales. She had a huge following already, and was already paying her mortgage with meat snacks. Go figure. But she wanted to grow her income streams beyond just meat. (Although the meat is quite tasty and I even signed up to get some delicious meat snacks every month, too .)
I digress. She showed up at the beach house, and was earning a good living between her meat company, Adsense and advertising, and a few small template products that she had in place. She had a great foundation, but wasn't growing as quickly as she'd have liked to.
She also avoided the camera like crazy (even though she's beautiful) and did not have a recent picture on ANY of her sites.
After that first event, she started evolving right before our eyes.
She wasn't able to attend the March 2014 event, but was at our Beachpreneurs Conference in St. Pete and came to the Retreat last week in October.
Fast forward a year from her first retreat and she's in the middle of a huge product launch with an amazing program for her market — and is even producing VIDEOS showing herself (not some stage professional voiceover junk).
Watch it and tell me what you think.
Click here to see the next video in her series
(Hint – she's creating her launch pages with this tool.)
Rayven also has the following:
About Rayven's Experience at the Beach Retreat:
Rayven was kind enough to record a quick video sharing why she decided to go to Beachprenuers Mastermind Retreat and how it impacted her business.
If you'd like to join us at the beach… 
See you soon!
Warmly,
Nicole
PS. Show your current or future #Beachpreneur pride with one of our cute shirts.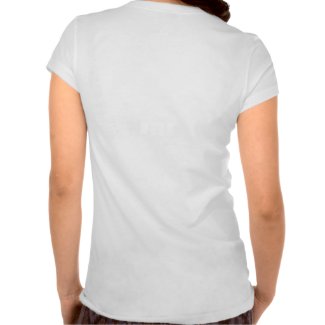 #BEACHPRENEURS My Life Shirt
by
beachpreneurs
Look at
custom shirts
online at Zazzle