How Do You Choose a Profitable Niche?
It's another Expert Briefs, where I ask really smart business owners to answer your burning questions.
If you've missed past Expert Briefs, you can click on the undies to see them all –>
This week I asked our panel of experts a question that I received from one of my blog readers who answered the questions in my "How Can I Help You? Questionnaire" …
"If you were going to start over in a new niche
(not internet marketing or business related)
– how would you choose which niche?
Also, how would you know that it would be profitable before jumping in?"
I think you'll find the answers this week interesting and hopefully inspiring.
---
That's easy (and topical) for me just now – because I've been doing exactly that lately, and outlined a detailed plan for my own reference as I went through the steps I've been teaching others for many years!
About choosing a niche, I'd start with these things:
identify MY passion (because I'll have to work the niche for a long time, and I won't do it unless I love what I'm doing!)
assess THEIR demand for this information/entertainment (because without an eager audience, a niche cannot be profitable)
evaluate the PAIN that people in the niche are experiencing, and seeking relief from
see if I can offer (or source) such a SOLUTION based on my own experiene/expertise, or access to others who have it
estimate how easy it will be to REACH my ideal prospect with my marketing message
decide if there's enough paying POTENTIAL in the niche (are people already spending money, how much, and on what)
That's the bare-bones outline, of course.
You can observe the process in action if you follow what I'm doing with my new project over at my Money.Power.Wisdom blog by clicking on the link by my name – where I'm teaching my 'new' audience how to live their dreams! 🙂
---
I think before embarking on any niche as a business, it would have to meet 3 criteria:
1. I have some interest in the topic. While I certainly have writers and others on hand that could help me in just about any niche, I have to be interested and have some understanding of it, or I wouldn't be able to sustain it for long. I need to be able to understand what direction we should be moving and actually care about it. I don't really believe in the mantra, "take your passion and make it your business" because not all passions make good business. I also think that turning a passion into a business can drain your passion. So, being somewhere in the middle where it's interesting and can keep my focus is favorable.
2. It has to be a reasonably deep niche that a lot can be done with it. I prefer not to scatter my marketing efforts across a ton of niches and while there are some wildly profitable shallow niches, it's not how I do business. I like to put full and complete dedication into things, grow them and seriously, keep selling more products to the same people. It's so easy to develop that trusting relationship by delivering great products and service…and then just continuing to help those that already trust you. Why work so hard to keep finding new customers?
3. It has to be profitable, which is obviously part of your question. How do we know if something can be profitable?
A profitable niche can be found when you see other products selling well in that market. That means looking at things like available ClickBank stats, affiliate network stats, long-term advertisers on Google, pay-per-click prices. In other words, seeing others who are already doing well there. I'd also start by building a list in the niche and testing out different products through affiliates links and seeing where it could take me. Creating a list doesn't require a lot of time or money investment and it's an ideal testing ground to see if things can work.
---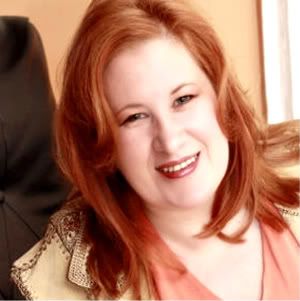 Interesting that this is the question this week, as one of my goals this year is to expand my profits into profitable niches.
And because I am ALWAYS trying to think of ways to 'write off' stuff in my business, I just started a niche site called samoyedcareandtraining.com
In November, we got a Samoyed puppy named Maisie, so focusing on a site about her and her needs seems to fit the bill. Up since About mid-Dec, it's already making money… and that not kibble! Why is it working? Because this is a breed I love- as do thousands of others.
So my suggestion to others is to find a niche you are already involved in yourself. That way, not only will you make some money, but also be able to 'write-off' many of your expenses.
I think a wine tasting site is next… then I can tell people I get to drink wine and get PAID for it.
---
Susanne Myers of AffiliateTreasureChest.com says:
When we are first starting out as affiliate or information marketers, it's so easy to pick just anything we're passionate about and build a website around it. We often find out later that the topic either isn't as popular as we thought it was going to be, or that people interested in it just aren't buying. It's certainly true for the first few websites I built. After quiet a bit of trial and error and some guidance from my mentors, I've come to realize that I need to keep two things in mind when first choosing a niche.
1) Is It Popular?
This is simply a matter of figuring out if people search quite a bit for the main keywords in this niche and if there are plenty of books, products and other websites in the market.
2) Does It Solve A Problem Or Entertain?
I find that the most profitable websites either solve a problem or entertain. A good example of an entertaining website would be a book or movie review site for example.
My favorite though is if I can help my readers solve a problem. Here are some examples of problems and niches that I've built successful websites in.
What Should I Cook Today? – Meal Planning Site
How Can I Get My Toddler Out Of Diapers? – Potty Training Site
How Can I Save Money? – Family Budgeting Site and Frugal Living Site
My Baby cries all night – A Baby Sleep Site
Other great niches are:
Headaches/ Migraines
Backpain
Finding Love (or getting back lost love)
Do you see how you can help them solve a problem?
Once I have a niche that I think solves a problem an shows some traffic potential, I like to submit it to a few more tests before diving in and building a site.
I don't look at all of these elements for each site, and will move forward even if a niche doesn't pass all the tests, but they are a good indicator and if you can't find the information or if your niche can't pass most of the tests, it's probably a good idea to drop it and look for a different market or even a slightly different niche within the same market.
Books And Magazines Test – Go to your local bookstore and see if you can find books and magazines for this niche. They can be a bit broader than the actual niche you go into. For example, you may be going into a "baby sleep" niche and there may not be a magazine specifically for that. You should however find baby books and baby magazines that include some articles or chapter on getting your baby to sleep.
The Walmart Test – I learned this one from Nicole. Ask yourself if your readers can buy the products you're offering at Walmart. If so, it's probably not something you can successfully sell online since it's just so much easier to buy it at your local store.
Google Ads – Google some of your main keywords and see if there are quite a few different Google ads on the search results page. If so, it's probably a viable market.
PLR Test – People who sell PLR are very good at finding profitable niches and topics since there will be quite a few website owners who would be interested in PLR articles and reports (and who can afford to buy them). Look if there are some PLR packs available in your niche at some of the quality PLR sites.
---
Nicole Dean of .. here! .. says:
In my Weird Niche Wednesday posts, I've talked about some CRAZY niches. The funny thing is that I actually get search engine traffic for them… apparently people search for these things.
Not that traffic equals cash in all cases, but it is interesting how much bizarre traffic I do get from writing about these topics.
For instance, in just the first 17 days of this month, I've gotten traffic for each of the following phrases from the Search Engines…
(I linked to the individual blog post for each term so you can see why on earth that would happen.)
Obviously I'm being silly today and I am not suggesting that you put all your eggs into the cat butt niche, of course —  but that's because everyone else took all my answers. So, instead I defer to them. 🙂
---
Recommended Resource
Check out Susanne's Niche Research Packs if you're thinking of entering a new niche. She's done the research for you.
In each pack, you get…
Detailed niche description
Who your target market for this niche is
List of affiliate products available
100 domain name ideas (plus list of modifiers for hundreds more)
Detailed keyword report for over 1000 keywords
100 article and blog post ideas
15 different author resource boxes
2 different detailed marketing plans (beginner and advanced) with action steps to get you up and running right away.
List of available PLR products for this niche
Recommended tools and resources
Here's the link: Niche Research Packs
---
Recommended Resource #2: Free Webinar by Kevin Riley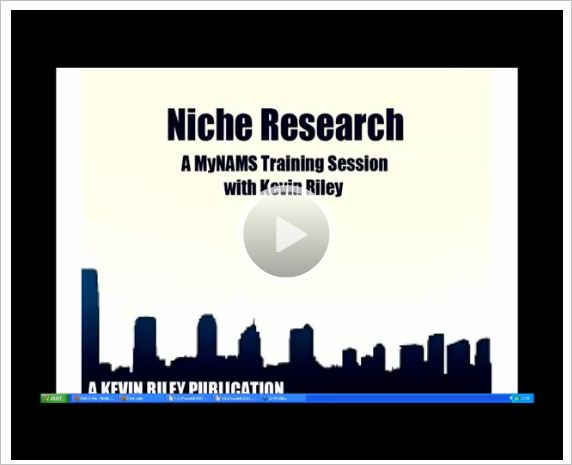 Click on the arrow above to go to the page where you can listen. (You'll find this video free to listen to on that page.)
---
It's Your Turn.
So, now, I'll pose this question to you. Do you have any special tips for choosing a niche?  Any "oops I chose a stinker of a niche" stories to share? I'd love to hear your comments!
Warmly,
Nicole Dean
PS. I have created brandable ebooks from several of the previous Expert Brief columns that you can use to earn money by giving them away.
Here are a few of my favorite Expert Briefs: