Free Printable Weekly Calendar for Bloggers
Plan for More Profits on your Blog.
I've got a printable Blogging Planner for you today. It's the best blogging calendar that I've seen and I've printed mine out to put in a binder.
See? 🙂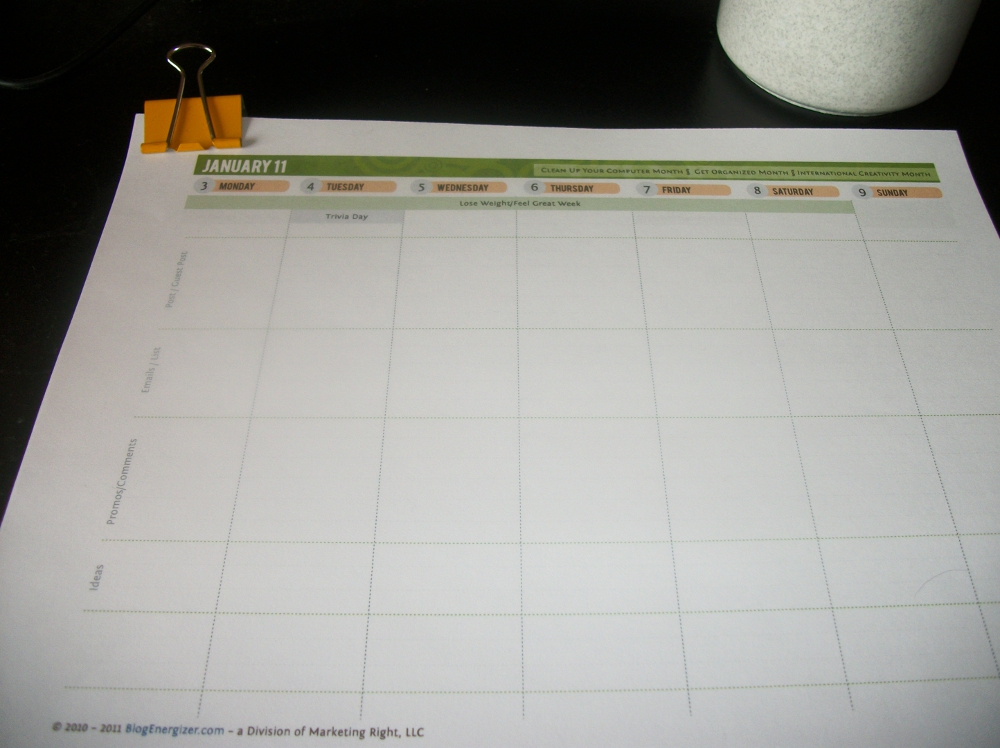 You may not be able to tell from my poor photography skills, but there are boxes for all kinds of planning each week –
1. Your own blog posts
2. Guest blog posts
3. What you plan to send to your lists
4. Promotions
The best part? It's free.
Grab it here: FREE 2011 Printable Weekly Calendar
I hope it helps you plan for 2011!
Warmly,
Nicole Dean