Day 11: Exercises if you Have Bad Knees
The Computer Butt Challenge continues. The Thursday workout in the program I'm doing is a little more jumping intense than my knees can handle so I've been doing alternative exercises that one day and following the program pretty religiously the other days.
Here's a video to watch if you've got bad knees, too.
Here' s the workout that I'm doing this month (which incorporates a variety of exercises).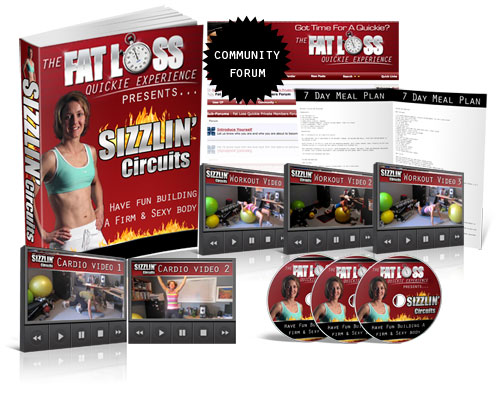 You can grab this program for only $10 here, if you'd like to join me:
http://www.fatlossquickie.com/Sizzlin-Circuits.php
Please check in.
Be sure to check in with the exercise that you did today – no matter what exercise program you're following.
If you missed the first week of this challenge, no worries. Jump in at any time!
((hugs)) to all and thank you!
Warmly,
Nicole Dean
Here's where you can check out Scott & Angie's Workouts: