Does Guest Blogging Really Work?
My friend, D'vorah, bought my "How to Get Free Traffic with a Blog Tour" Guide.  And, she took action on it big time.  In the guide, I recommend you start guest blogging on a small scale (if you're intimidated), but not D'vorah. She bit the bullet and decided to set out on her own Blog Tour.
I asked her to keep us posted here to let us know how it went along the way.
If you missed her other posts, you can catch up here:
And, this is her final update, now that she's done.
---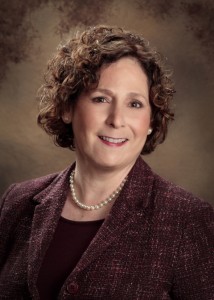 Whew, it has been a very exciting Summer and beginning of Fall.
Now that the blog tour has been completed, I wanted to give you and update and share my results.
In a nutshell:
This was an incredible experience and some fantastic things have come about as a direct result of my participation in a blog tour. I could not have accomplished what I did, were it not for Nicole's incredible Blog World Tour Planner.
Nicole, thank you for the inspiration and for the opportunity to share with your readers. I'd like to list some of the incredible things that have come about as a result of my participation in this blog tour.
Since the launch of my blog tour in mid-June I have:
– Learned how to set up and participate in a blog tour as a guest blogger and a host of guest bloggers
– Teamed up with several of my participants for what will become a seasonal blog tour journey
– Interviewed each of my guest bloggers and featured them on my Web radio show
– Set up a site to feature each season, moving forward. My publisher has asked me to create a book series from this content! ConversationsAboutMarketing.com
– Received book reviews from several of my guest bloggers!
– Learned how to set up and monitor Google Analytics
– Discovered a formula for driving new traffic to my site and having that traffic and my subscribers increase significantly, each week
– Have had thousands of new visitors to my sites
– Have added over 150 new subscribers to my list
– Had a lot of fun, met some amazing people, grown my list and increased my income and my opportunities
Thank you SO much Nicole, for your encouragement as well as for putting together such a valuable guide to guest blogging!
With much appreciation,
D'vorah Lansky