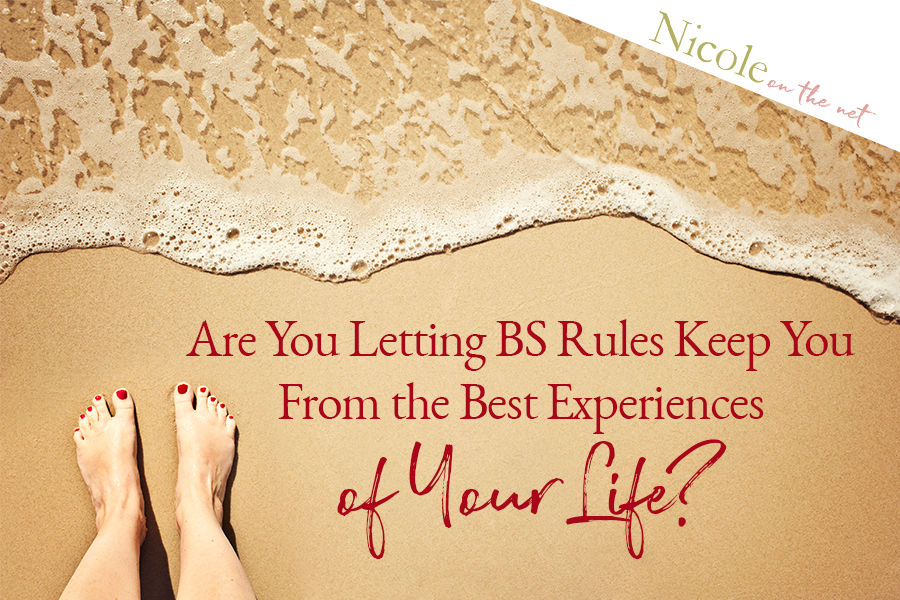 What BS Rules are Keeping You From the Best Experiences of Your Life?
I just returned recently from a 5 day trip to New York City.
As an introvert (and a "fresh air" kind of girl), I really had ZERO desire to go to NYC. But, I have a Broadway-loving daughter and I promised her we would go for her 16th birthday.
She's turning 17 in September so it was time to as we say either poop or get off the pot.
So I pooped. lol.
I fully intended to not like NYC. The noise, the crowds, the concrete.
And it was all because I had made up some BS rules about NYC and about ME that were not even a bit founded in truth.
I'd been doing some training by Vishen Lakhani from MindValley about what he calls Brules (his term for BS rules) and I'm working with Belanie Dishong from Live at Choice. So I'd been watching for these BS Rules to show up (so that I can SMITE them)  in all areas of my life. I had a feeling this "I won't like NYC" just might end up being another one of them.
So, not one to be a party pooper, I made the decision to go as if I loved it and embrace the adventure (even though I was secretly still dreading it a bit).
And, wouldn't you know it, but I FREAKING LOVED IT. Like I could easily live summers there.
I loved everything about Manhattan except for the obvious shortage of public restrooms. (If you've been, you know that there are times you will buy a banana or a Starbucks just to be able to use a restroom. But of course, buying a Starbucks just puts you in the same predicament an hour or two later. lol.)
I loved the noise.
I loved the energy and the people.
I loved the food.
I loved the shows.
I loved the culture.
I loved seeing iconic buildings.
I loved the tall buildings. The 70 elevator ride up the Top of the Rock gave us a beautiful fresh air view of Central Park, the Empire State Building, the Statue of Liberty… so gorgeous.
I loved watching my daughter and husband fall in love with New York City.
I loved it all.
So the RULES that were in fact BS included….
I am an introvert and introverts hate crowds.
Cities are not for me. They are scary, dirty, yucky, and confusing.
I will feel out of place in New York City.
I wanted to share my experience here, because of two reasons.
1. I could have let BS rules in my head ruin what was a life-changing trip.
2. I am curious about how many other BS rules I have running that are keeping me from magic.
3. I wanted to ask you to be curious, too!
I invite you to question the stories in your head. I sure am.
I'm very excited to see what other BS rules (ie chains, binds, and blockages) that I can blast out of existence.
And… I invite you to travel. Whether a small trip or a large one, I come back changed from every trip I take. I can't imagine if I had chosen not to go because of some crap I made up. It's heartbreaking to think of missing what I just experienced. Please. Don't Think. Just Go.
For instance, it is heartbreaking to think that I may have missed ALL of this… because of rules that I made up.
A quick recap of just a few of the things that I am thankful for having been able to experience….
Oh my goodness, the Statue of Liberty is beautiful!!! And.. #freshair #boathairdontcare
I never realized that she's walking. That touched me, deeply. I always had it in my head that she was standing still – but she is a woman ON a mission, heading to shore. #danggirl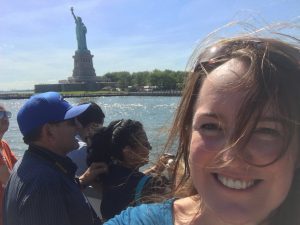 Mastering the Subway … after a Few Snafus. #theyleftmebehind #adventure #lovemyfamily #theyfoundme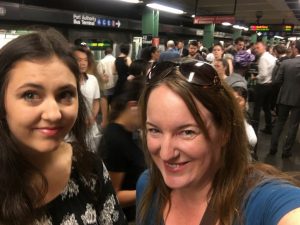 We spent a quiet few moments with Alexander and Eliza. #hamilton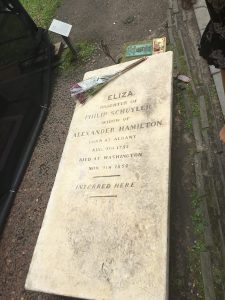 Dinosaur butt. (Because I'm secretly still 10 years old.) And walking down to where they filmed Star Talk (my husband is a fan.)
I got to see amazing shows…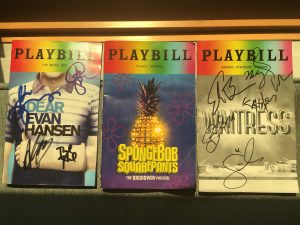 Spongebob Squarepants the Musical with my favorite Bean #bestdayever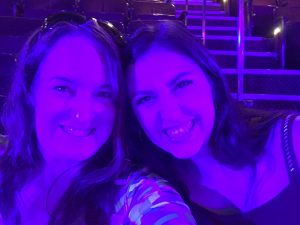 Watching my sweet girl meet awesome hard-working actors from the shows she's dreamed of seeing.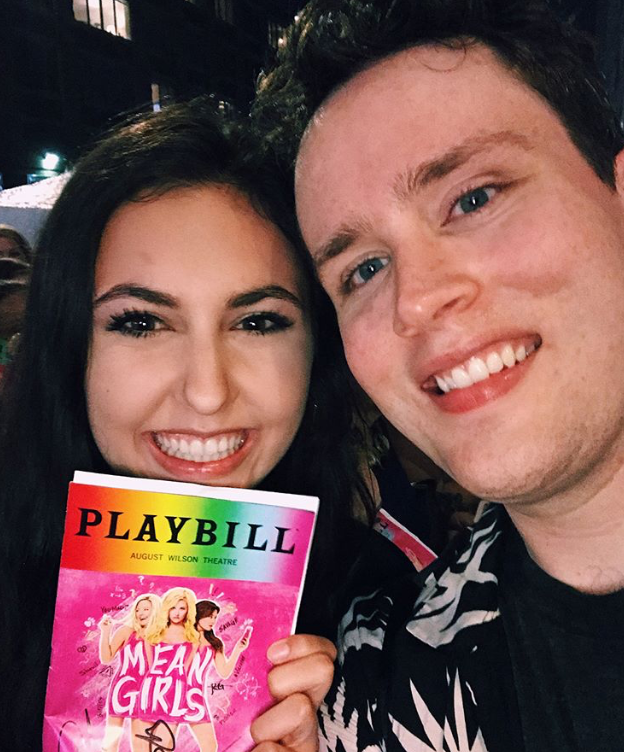 And a surprise date with my hubby to see "Escape to Margaritaville" that was quite magical, as well. I am so glad we got to see it as it was the last few days it was on Broadway. Apparently Jimmy Buffett was there a few days prior to see his show one last time. #whatwouldjimmybuffettdo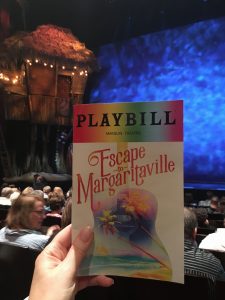 Let's Chat!
Have you faced a situation like this where you discovered your assumptions were totally false and holding you back? I would love to hear all about it.
Or maybe you want to tell me about your favorite things to do in New York City for my next trip? 🙂
As always, if you liked this post, I so appreciate shares and I adore comments! <3
I'll be back with all kinds of goodness soon.
Hugs and high fives,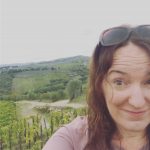 Nicole Dean
PS. If you've been holding back on going to events because of some BS rules like "they won't like me" or "it'll be a pitch fest" or "I can't travel alone" then I invite you to the following events where the people are warm and the learning is smart.
If you are looking for a fun adventure, this is my upcoming agenda…
August 2018… Exposure and Profit (Atlanta, Georgia)
Learn More here: http://www.exposureandprofit.com/nicoledean
I'm speaking about Community Building with Affiliates.
January 2019… Ladies Only Beach Cruise (Port Canaveral, Florida to Bahamas)
Learn More here: http://cruise.beachpreneurs.com/
If you've always thought cruising would be fun, but you've made up excuses not to go, it's time to throw those BS Rules out the door!
March 2019… Ladies Only Beach House Mastermind (Pensacola Beach, Florida)
Learn More here: http://www.beachpreneurs.com/
April 2019… Ladies Only Beach Camp (Daytona Beach, Florida)
Learn More here: http://invite.beachpreneurs.com/
It's guaranteed to be fun and smart and general awesomeness – and you will come back a slightly different person. I always do. I hope to see you there!