Blog Commenting Etiquette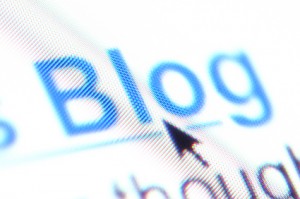 Here's a question I received the other day from a friend…
Just read your blog post about doubling your income in 2008, and I'm responding to it at the site, but was wondering…

Can I use affiliate links in my posts?

Also, can I sign it with my name and website URL, or do I leave it without a signature and let the automation within the blog post insert that information?

Once I figure out the benefits to responding to your posts (other than to encourage you, which is very important in and of itself), I'll know how much time I should allot to reading and responding to various posts.

Thanks for sending out your notice today letting me know about your "double your income" blog post. It was good to read.
And, my reply…
Hi! 🙂 The common etiquette of blog commenting is not to include links in the comment itself unless they are resource links (and even then only one if you have to). Otherwise, even if the post is not deleted, people start rolling their eyes. lol.
Blog commenting has three functions:
networking
eyeballs on your link/click throughs
search engines
So, in commenting and including your link in the URL field, you're accomplishing two of those. The click throughs normally come as you network — and based upon the quality of your comment.
I normally tell my coaching clients to find three blogs that are in their niche that have the "do follow" tags installed and post comments to one or more daily if they have time. If not, then less is good, too. 🙂 But, I'd prefer you follow 3 blogs daily than run around looking for a bunch. That way people will see your name repeatedly.
BUT.. as long as you're getting incoming links on a daily basis in some form, it doesn't matter if it's blog commenting, article writing, press releases, contest sponsors, etc. You're moving ahead.
Just keep on doing a little bit every day and you'll be farther ahead every day than you were the day before.
Now get back to work! 😉
Nicole