Online Success Cast #15: Paul Evans – Nicheology

Welcome to another episode of the Online Success Cast.
This week, I have Paul Evans with me. I met Paul in August of this year in Atlanta. He is a dynamic and motivating person and is making a big difference in the lives of people worldwide.
This interview was one of my favorites. Paul got into a lot of personal info, including how he handled becoming a single father with a new baby when his wife passed away unexpectedly. And, how he's built multiple successful online and offline businesses.
Paul's zest for life and his absolute fearless attitude when it comes to going out and getting what he wants was incredibly inspiring to me. I hope it touches you, as well.
The audio recording of our interview is at the end of this blog post. Just look for the "play" button and listen. It's free!
Here's more about Paul so you can see why I invited him onto the show: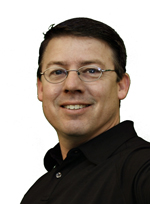 Paul Evans is the president of Info Market Results, LLC – parent company of Nicheology.com.
He is a partner in four offline businesses and operates four online businesses.
Paul registered his first website back in 1998 and the site is still making money today!
Paul's expertise is teaching and training. His first presentation was given in 6th grade and he was being paid to speak by age 16. From there he went on build a successful professional speaking business as well as other businesses.
Online he focuses on a variety of niches. While there are plenty of "peddlers" in the Internet marketing space, Paul's authenticity and integrity separate Nicheology.com from the clones.
Paul serves as the executive director of www.100xMissions.org. A faith based non-profit organization that assists in the building and support of orphanages around the world.
[display_podcast]
"Must Have" Tools Recommended by Paul:
Aweber – Autoresponder & List-Manager. I use this, too.
GotoWebinar – Hosting live events online.
Instant Teleseminar – Makes hosting teleseminars easy.
Camtasia – Recording & editing videos of your screen.
WordPress – Blogging Platform.
Takeaway Points
Oftentimes it's not the boulders that trip you up, it's the pebbles.
Switch off the employee mindset. Switch on the entrepreneur mindset.
"It wasn't ever the one workout that changed my physique, it was the 100th workout."
Celebrate what you're doing right!
Learn More from Paul here:
Nicheology Club Level (I'm in this)
OR
His Private Coaching (I'm also in this.) 🙂 
Please post your comments below. I want to know what Paul said that really resonated with you.
Warmly,
Nicole
PS. If you can make a phone call, you can have a podcast like mine: Click to learn  How to Record a Podcast like I do.