What Do I Spend Money On?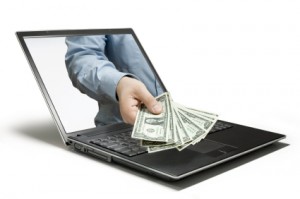 I received this question in my inbox last week:
Hi Nicole. I'm a work at home mom, and I know I should invest in my business, but I can't cut through all the hype. What tools do YOU personally spend money on?
Here are the items I pay for monthly. Of course I often buy products as well, but these are just the items I pay for month after month.
Virtual Assistants – $1000
I outsource much of my day to day work to my wonderful Assistants.
List & Traffic
This is Jimmy D. Brown's coaching group. I've learned more from Jimmy than I have in some of the courses that I've paid a ton of money for. Plus, Jimmy is honestly one of the nicest men on earth, so I really enjoy learning from him.
Aweber
This is the autoresponder that I rely on to send you all the ecourses and newsleters you receive.
Mom Content
This is a PLR service that provides me with recipes and articles each month that I can use on my websites.
WAHM Cart
My shopping cart for all my ebooks that I've written. It also runs my affiliate program for me.
Mom Hosting
Unlimited hosting for all my websites.
Whew! I know it looks like a lot, but, honestly it costs a lot less money to be successful online than to start a franchise, for instance. I know with the holidays coming, you might be making a wish list for Santa. I don't know about you, but I'd much rather get something for my business than ANOTHER picture frame.
If you're in Direct Sales, perhaps you'd like some advertising or leads for Christmas. Or maybe a table to take with you to Expos? The next time someone asks you what you want for Christmas … you'll be ready!
If you have any questions about the products or services above, just ask.
Have a wonderful week!
Nicole