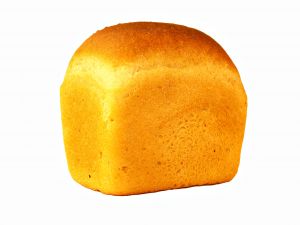 I'm going to post and run on this one, just like when I posted about farting dogs. So, go ahead and comment and I'll reply when I get back on Monday!  I save my weirdest posts for right before I have to run to the airport. (Yes, I'm a big time chicken! Ducking and running… ) 😉
So, what's so weird about bread? Well, uh, you'll have to see this to believe it.
Warning: Don't look if you have little kids around. It's pretty gruesome.
When you go to this page, remember you're looking at BREAD! The bread is made with nuts and raisins and is decorated to look like body parts and dead people. However, it is just bread.
I'll never do this justice with words, so here's the link: Human Bread
Now that you've seen it with your own two raisins… uh, I mean eyes… you can see what made this qualify as a weird niche. 😐
Lessons for your own Business
Here's the deal. When you take something common and make it unique, you can come up with something really cool, or really disturbing. This weird niche is somewhere between the two.
So, what are the lessons here? Look around at the things we all take for granted. Can you make them more unique? More interesting? I mean, this guy has people blogging about him all over the world and is included in a tour of Bangkok — and he's just making bread.
How can you make yourself more unique? Are you an average baker who gets no press or free exposure? Or are you someone who pushes the boundaries a bit and draws attention? I know, at times, we all feel lost in the crowd. So, how can you make yourself stand apart from the masses? What makes YOU unique? While I don't recommend going the gruesome route, I do recommend that you allow yourself to be you and to shine.
Of course, I'd love to hear your thoughts on this weird niche. And, I'll be back soon with more!
Warmly,
Nicole