Weird Niche: Cruises & Clothing-Challenged People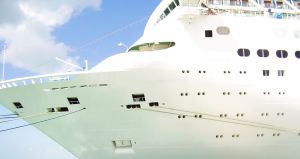 I can just imagine the conversation now between the cruise ship owner and the marketing director.
Cruise Owner: "We need to get more people on board. Any idea?"
Marketing Director: "Let's have a Nudist Night!"
The rest, as they say… is history.
You'll love this one: http://travel.nytimes.com/2007/07/22/nyregion/thecity/22nudi.html
And, don't worry, the dinning room chairs do have towels on them. So, the patrons do sit on towels during dinner. (Thank Goodness!) That's the one thing my mom was worried about when I posted. She was afraid she'd come on board for a nice dinner cruise and would be sitting where a nekked bottom was the night before. (Pfshew!)
Hmm… That reminds me that my good friend Bob "the Teacher" Jenkins is departing on a cruise across the Atlantic tonight with his gal Joanna. Safe travels to you both! 🙂
Hope you enjoyed this latest example of creativity.
Existing Service + New Market = Mo' Moola!
Warmly,
Nicole
Recommended Resource
If you want to find a profitable online niche,
I recommend you check out these pre-researched packages:
Niche Research Packs