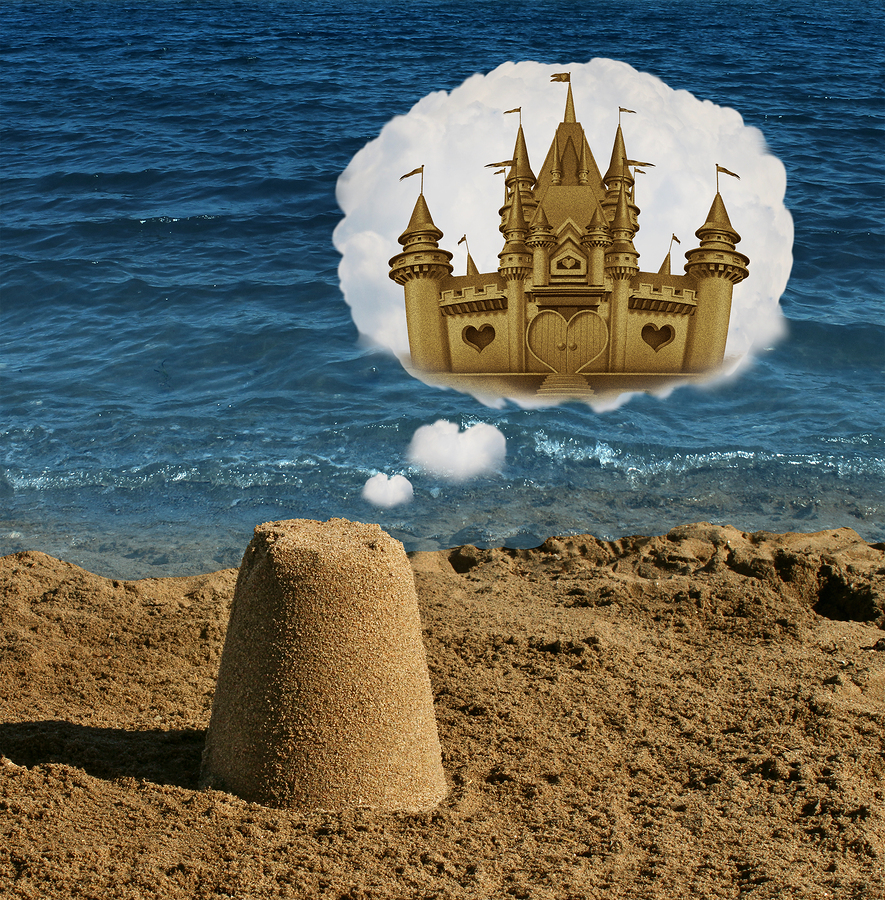 It May Be Hard, But… (A chat about transformation.)
I was at my appointment with my amazing masseuse a few weeks back and there is a workout area, in the facility, too.
On the wall a painted sign hangs that has a space to write something, then it says "is hard… BUT" and then a space to write something else and another line of text that says "is harder!".
For instance, if I were writing on it, it might say
"Eating healthy every day is hard, but feeling like crap in my own body is harder."
"Walking into that first Yoga class is hard, but losing flexibility and strength, being in pain as I age, and not being able to play with my grandbaby is harder."
"Sweating and pushing myself is hard, but swim suit shopping when I don't exercise is much harder!"
This concept reminded me of the famous (to me) saying that Melissa Hartwig has in her book about doing the Whole30. (If you've not heard of the Whole30, for 30 days you basically eliminate all inflammatory foods for 30 days to reset your body.) I've done it 4 times and it's pretty life changing.
Anyway, when people complain about the rules, Melissa says….
"It is not hard. Don't you dare tell us this is hard. Quitting heroin is hard. Beating cancer is hard. Drinking your coffee black. Is. Not. Hard."
– Melissa Hartwig, Whole30.com
And then, on top of me seeing both of these things, I had a big talk with one of my coaching clients about her playing small.
Me: In your daily accountability, I can SEE that you're doing a LOT of activities in your business, but they are not the things with the highest ROI at all. You're busy (and working hard), but I feel you're avoiding the things that would REALLY grow your business. Let's look at some of those and see if we can swap out some of these activities for some that'll pay off better.
All of these things happening within days, stuck with me as something that I think is pretty useful in transforming our businesses.
Lets try the "is hard, but" statement on first.
STEP ONE: What's one thing that feels "hard" that would truly transform your business – if only you chose to push through the fear and do it? (Or if it's a tech roadblock, to outsource it?)
Being more consistent about mailing, blogging, promoting, creating
Asking affiliates to promote you
Raising your rates with clients
Actively growing your lists
Creating a retreat or event
Writing that book
Creating a webinar or teleseminar that you could take to other people's audiences to rapidly grow your business
Setting up systems
Outsourcing for real, not just attempting to hire tasks out here and there on Fiverr
Designing a Signature Program, Speech, or System that you use to brand yourself
Hiring a coach
Setting up that first product with a buy button and starting to promote it
Your big thing may be different for you than it is for me and it may change over time.  And that's ok.
Just pick the one thing that you KNOW would impact your business the most that you're not doing right now out of fear or because it's hard.
STEP TWO: What is HARDER (the result of NOT doing the thing above that you chose)?
Staying stuck year after year?
Not making the kind of money you'd like, especially with all of the things you may be sacrificing right now (time, energy, health, family)?
Working too hard for little or no profits?
Having a crazy stress level when you might be happier if you just got a job?
Feeling like a failure?
I'll give you a pdf and word doc in a sec if you'd like to make a sign for your office.
STEP THREE: If you wish, you can create your own version of that sign with your "hard" and "harder" thing.
Download pdf and Word Version here. (zip file)
Of course, if you want, you can also create a personal version about whatever you WANT most in your life but you aren't doing it because it feels too hard. Feel free to add pictures on the paper and hang it up somewhere.
What is the point of this exercise? 🙂 To make your hunger for the result bigger than your fear/dread/or overwhelm of what must be done to accomplish it.
Or in one word. Transformation.
In my Yoga Teacher Training (an 8 month 200 hour program that I'm in), we have done a few exercises to come up with our Sankulpa which is a statement that is your purpose (as best I can understand what a Sankulpa is).
I'm still working on mine, and at this point, I have two, but this keeps coming to mind as my purpose in my business and life:
Encouraging and Empowering Fierce, Courageous, Irreversible, Joyful Transformation
This is flat out what I do with my coaching clients and at the Beach House for Beachpreneurs. You have a problem, we'll solve it together. And you'll feel a transformation in your business and in how your business fits in your life that can not be undone.
If you're curious, my second Sankulpa is:
Seek and Embrace Adventure
Adventure is my word. It's my core value (along with Integrity).
My husband has always said since we met, "Nic, you are an adventure."
I find that when I embrace adventure and even seek small spontaneous adventures (like running to the beach for a lunch date) as well as having planned adventure on my calendar, I am happier, in general. Otherwise, life goes by and it can be rather uneventful. I don't want that. Yes, I love boring days working or reading a book, and I love the simple things in life like cooking a meal with my son. But I also love to have a bit of out-of-the-ordinary, too.
Hence the Yoga Teacher Training. I figured an 8 month commitment to do something totally different would push me – and it has.  I still don't know if I actually want to be a yoga teacher (like on a regular basis, teaching in a studio), but who knows?
Regardless, through this "adventure" I have learned a ton about yoga.  I have learned a lot about ME.  I've challenged myself and stayed the course, even when it was hard. And… I have made a lot of new friends that bless my life in a way that I didn't even know that I was so very starved for, here in my community. So, it's been a grand adventure.
The reason I'm including this with the "is hard, but" activity is that this journey of the entrepreneur can be a grueling path or it can be an exciting adventure.
If the thing you chose for your business is "doing webinars is hard" but you KNOW that they'll grow your business, then stop looking at it as a forever thing or a big scary thing, and look at it as an adventure.  Make a commitment like I did with Yoga Teacher Training that for a period of time you'll commit to doing a webinar a week or 2 a week for 3 months. WHAT would that do to your business? Holy guacamole, right?!
If you've been around me for awhile, you know that I like to create a challenge for myself to turn boredom (or overwhelm) into an adventure. I get bored easily so this works REALLY well for me.
Back in 2009, I did my Blog World Tour, where I guest blogged for 15 weeks (all summer long) at a different blog each week, Monday through Friday for a total of 75 blog posts in 75 days. This totally ramped up my business through the relationships and exposure.
Instead of "going on a diet", I do the Whole30 and commit to 30 days of totally clean eating to fight inflammation in my body. I've done this 4 times in 2 years and between I eat mainly paleo.
Instead of saying "I'm going to learn about yoga to get into shape, work on my back pain, and learn to  manage my stress levels, I said "What the heck? I'm going to sign up for this 200 hour, 8 month program to make it an adventure instead! Why not?"
I also lead the Awesomization Nation challenge a few times a year, so members can focus for 30 days on improving their businesses, their lives, and making the world a better place, too.
Why are challenges like this so popular? Because they work! 🙂
So if you want an irreversible transformation in your business, choose the one thing that will make the biggest impact, and CHALLENGE yourself to an adventure of doing it X times in X weeks or months.
Ideas:
Create and publish one video a day for a month to get more exposure and credibility.
Do 2 webinars a week for 6 months.
Get booked on one podcast a week for an entire year.
Write and publish a book every 3 months this year.
Make a goal to double your list size in a month.
Choose something and do it. Be remarkable in your efforts and you'll be doing what others won't. The results? I can't wait to hear about them!
And to wrap up, one of my favorite little poems is this:
There is freedom waiting for you,
On the breezes of the sky,
And you ask "What if I fall?"
Oh but my darling,
What if you fly?
― Erin Hanson
Sometimes our fear of falling keeps us from flying… and from true freedom. Don't let yours.
Hugs and high fives,
Nicole
PS. Please let me know in the comments what your "is hard but" and "is harder" is AND/OR what your crazy adventure will be.  🙂