Online Success Cast #4: Shannon Cherry
I recently had the opportunity to meet Shannon Cherry at Ken McArthur's IMPACT event. She was an expert panelist, on stage with many of the superstars of Internet Marketing.
We'd crossed paths quite a bit over the last few years, but hadn't had much opportunity to talk. So, I was really looking forward to sitting down to chat in person (drink some wine… eat some sushi…  sing karaoke… ) and we did all that and more – and there are videos to prove it.
Shannon is a very strong personality, and I immediately discovered that there's a huge heart under that. I tried to come up with a good way to describe her but was struggling, so I asked my friend Tracy for help.
We decided that Shannon is "smart as heck and snarky-sweet with a twist of sass (after all she IS a red-head)".  We hit it off immediately.
ok, enough mooshy stuff. Here's Shannon's bio – so you understand WHY I had her on the show beyond "I like her":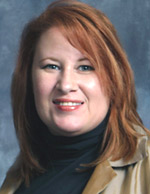 Shannon Cherry, is the founder of Be Heard Solutions. As a former TV anchor and journalist, and one of the top media experts and publicists in the world (she's gotten several entrepreneurs and small business owners on Oprah!) is the Power Publicist. She helps business owners and entrepreneurs to attract more customers through publicity and marketing. Shannon publishes the popular and highly-recommended ezine, Be Heard!, delivered to more than 8000 subscribers each month. Get your free publicity power package (to learn how you can take advantage of free exposure through TV, radio, podcasts, and print) by signing up for Be Heard! at BeHeardSolutions.com.
The audio recording of our interview is at the end of this blog post. Just look for the "play" button and listen. It's free!
Paid "Must Have" Tools & Resources Mentioned in this Call:
Free "Must Have" Tools & Resources Mentioned in this Call:
People who have Influenced Shannon
Takeaway Points from Shannon
Know your Target Market
Systems save time and help you to make more progress.
Do it Wrong, but Do it Strong!
Listen below and leave me a comment about your thoughts and/or who you'd like to hear as a guest in a future episode.
Comment and Win This List Building Course ($197 Value)
Donated by Shannon!
After listening to the show, comment below and you'll be entered to win this essential business course. Here are some ideas.
– Tell us something you learned from the show.
– Tell us something you're changing after listening.
– Tell us about a time when you fell flat on your face and had to get back up.
– Share a press/media accomplishment.
– Tell us a time you took a risk and it paid off.
– Share a media/press-related tip.
One winner will be chosen from all "non-spam" comments by using Random.org.
PS. Click to learn  How to Record a Podcast via Telephone like I do.
[display_podcast]