Web Hosting: Which Web Host to Choose
It's another Expert Briefs, where I ask really smart business owners to answer your burning questions.
This week I asked our panel of experts to name names…
What web host(s) do you use to run your business?
Yes, I want to know Who has the Host with the Most?!
The best way to know what to use is to ask successful people, right? So that's just what I did.
Before I share their responses, I feel I should clear up a few things.
1. What is a Server?
A web host like Host Gator is really nothing more than a building with a bunch of computers in it, just like the computer in your own home. Each of those computers is called a "server". Each one of these servers runs many websites from it.
2. What is Unlimited Hosting?
Unlimited hosting means that for one account, you can have many of your websites hosted for one price. I was shocked when I went to NAMS one time and a lady told me she was buying a new hosting account every time she set up a new blog. eek! Nope. A simple upgrade and you can host all of your sites in one account – assuming that your sites aren't filled with tons of huge huge files. If that's the case, then you may have to upgrade to a bigger account.
3.  What is VPS?
VPS stands for Virtual Private Server. Several of my friends below talk about having a VPS. What that means is that you are the ONLY customer on that computer at the web hosting company. Instead of sharing the computer at say Host Gator or Mom Webs with 100 other people, you have it all to yourself. There are definitely big benefits to doing this, but there are higher costs,  as well. This is typically something that people grow up to, and don't buy a VPS right out of the gate. One BIG benefit is that you can block all IP addresses but yours from logging into the control panel (also known as the cpanel). This can help to keep you safer from hackers.
Now that, hopefully, that is cleared up, let's see what my friends are using to run their businesses.
---
Several months ago I moved to a virtual private server (VPS) on Host Gator
. It's much more secure than using off-the-shelf hosting where my sites would share a server with many others.
Because of a security scare with my Marketing Words Blog and Step-by-Step Copywriting Course sites, I decided to take whatever preventative measures I could.
Karon Uses:
---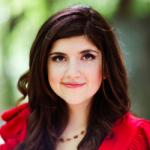 I use HostGator. They're fast, cheap, and customer service is always excellent. 🙂
Rachel Uses:
---
Tiffany Dow of Gathering and Structuring Ideas says:
Hosting is something where I don't risk my business by simply going with a slightly cheaper price. Hosting is cheap enough as it is –and I have used Host Gator
since I started online with absolutely zero regrets.
There have been times when people would say, "Well this other hosting company is $2 a month cheaper," but $2 is worth my peace of mind.
I love so many things about Hostgator. They're affordable. You can get a little hatchling plan, move up to a baby plan or go with a business plan as your online efforts grow. They're a household name, not some company poised to go out of business any day.
But more than anything I appreciate their customer service. Hosting is technical, and therefore it's intimidating to me. Anytime I have what is probably a really stupid question, I just log into cpanel, click on Live Chat and someone's there 24/7/365 to walk me through whatever it is that I need.
I've seen so many people freak out if their website is hacked with malware or something. With Hostgator, you just get on Live Chat, let them know, and they fix it and email you when it's right again – which is really fast.
Tiffany Uses:
---
Next month, it will be 9 years since I've been with Servint. I have used a number of other hosts over the years (and still do use one other currently) for small projects, but my core business is on Servint.
They offers VPS (virtual private server) and dedicated server services, rather than regular shared hosting. In 2004, I chose them for a few reasons:
* When my business partner at the time, Linda Stacy helped me research, we found they had a stellar reputation above other options we investigated.
* I owned a very busy website that was already starting to tax my current web host and I just didn't want to deal with those issues anymore.
* I was also concerned about SEO issues and not wanting to be associated with any bad sites I was sharing hosting with.
It was a move I'm definitely glad I made and have no intention of moving anywhere anytime soon. I can host as many sites as I'd like, there's tons of bandwidth, the support is 24/7 and they are very security conscious. That last one has become very important to me in the last year, especially with hacking issues.
It turned out to be a very good choice to use the VPS because I've run a lot of sites over the years and many at the same time, so the server always made it easy for me to manage that. Add to that, the support is fantastic (although there have been some changes over the years and I'll get into that in a second) and they often go above and beyond the call of duty.
A VPS has other benefits including:
* It's more powerful than shared hosting, but you get much more support and help than you would with a dedicated server
* A VPS has more power and can handle unusual strains on your resources including spam and DDOS attacks…you aren't sharing resources with other hosting clients
* You get root level access to your server, which gives you much more opportunity to adjust settings, manage permissions and install software to your server
* You can host a mail server, FTP server or other similar services
When I first signed up with Servint, their support was lightening fast and everyone was extremely knowledgeable and they always seemed to know how to help me when I had no idea what I was talking about. These days, there is no longer the 5 minute response time (amazing, hey?), but if you ever need to phone them, they answer right away. I also find that the front line of support isn't always as knowledgeable and so I have to be more specific than I used to be…but things work out well too. And no, I don't mean I have to be super technical because I have limited knowledge when it comes to technical issues…I can't tell you how many tickets opened that have the phrase, "I don't know what that means, but can you help me?" or "I have no idea how to do this. Can you help me?" I also find have to be a little more persistent than I used to be. I've had a few tickets where I felt I was being brushed off when I detected a potential issue, but if I persist and then ask them to escalate the ticket, I do get the help I need without any further issues.
I wanted to mention that because about a year ago, I was starting to feel a bit frustrated with them because the relationship was different than what I had with them in 2004, so I needed to learn how to communicate with them. After all, a company that has grown over the years like Servint has will experience a change in the type of service they provide, so as a client I had to adjust a little too. So if anyone reading is using Servint or is thinking about it, I wanted to provide some pointers on how to approach communication with support. Don't ever feel like you're on your own because if you ask the right questions or simply ask for escalated help, they will provide it to you. They continue to go above and beyond…all you have to do is ask and I think this sets them apart from other VPS providers.
I am actually up to hosting two VPS's with Servint now…and it's possible we'll have a third later in the year. The uptime is great. I only remember any noticeable downtime in about 2005 when a fibre optic cable was cut somewhere, but everything has been shipshape since. Definitely not going anywhere.
Alice Uses:

---
I first started out online after my husband and I came across an ad in a magazine that offered 2 years of free hosting if you registered a domain with them. From there we've grown our online business to include some shared hosting with a few different hosting companies including Host Gator
, BlueHost, and MomWebs, a virtual dedicated server with Reliable Webs and 2 different dedicated servers.
From a logistical standpoint, it's a bit of a nightmare keeping up with what's hosted where and what's billed on Paypal and what by Credit Card. But there's reason behind the madness. I like to keep our various web properties spread out. One reason is SEO. I'm sure you've heard that it helps to have sites on different c-classes when you are linking from one to the other.
The main reason though is that no matter what things are going to go wrong. A server can go down and sometimes even the best backup plans fail. When (not if… but when) that happens, I don't want it to take down my entire online business at once. That's my main reason for spreading things out across a variety of different web hosts.
I also like to check out different hosting companies that I come across by purchasing a small shared hosting plan, putting a site or two on there and just see how things go for a little while. It gives me a chance to check out their uptime and support before considering moving a larger site over to them.
Susanne Uses: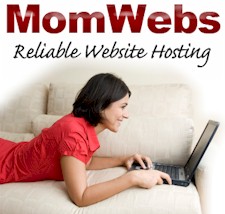 ---
All of my sites are hosted with MomWebs.com and full transparancy here – this is the hosting company I own together with Nicole Dean.
Way back in 2002 when I first set up my first site, I ended up being left in a lurch by the person I trusted for my hosting.  I had no idea at the time that there were such a thing as a 'reseller' host but that's what he was.  When he let his hosting bill go late, all of his client sites went down.  It was pretty disturbing to say the least!
I was rescued by a smart gal who ran her own (non-reseller) hosting company and later she sold her business to someone else.  I was nervous about trusting the 'new guy' but soon discovered I was in very good hands.  I so often referred others to him that I asked him if he'd consider setting up an affiliate program.
The idea of running an affiliate program was not appealing to him so ultimately I decided to pursue the creation of a new hosting brand where I could offer a residual commission affiliate program (http://www.momwebs.com/affiliate-program/) and he would run the tech side of things for me.  That is where MomWebs.com came to be and it has been a successful project ever since.  We have around ten servers servicing several hundred clients at this time. I have SoloSmarts hosted on our VPS hosting and my other sites are on a semi-dedicated server.
Kelly Uses: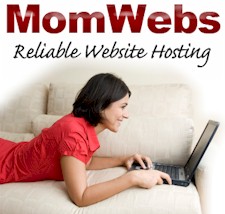 ---
Nicole Dean of .. here! .. says:
Over the years, I've been through a few different hosts.
The things that are most important to me at this stage are:
1. Reliability. 
The host can't be going down for no reason – as it costs me money.
2. Customer support.
If I have an issue, I need it fixed and explained to me in little words. 🙂
3. Security.
Make sure backups are being done and that the hosting is locked up and safe.
Because I'm not one to take risks with my business, I do spread out my business between two different hosts.
I use:
I use HostGator for a bunch of my niche sites.
I also use MomWebs.com which I started using years ago. MomWebs.com specializes in helping moms and the non-techie to get their sites running.
They also help people who are currently using Blogger.com to move their blogs to a self-managed WordPress site to build an ongoing business.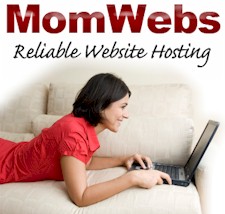 What about you?
What's your experience been with web hosting?
Are you happy with your current web host?
Do you have any questions about web hosting that we can answer for you?
Thanks for reading – as always.
Warmly,
Nicole