Pictures from Willie Crawford's Live Seminar, Pt 2.
Yesterday, I posted the first batch of pictures from Willie Crawford's Birthday Bash.
You can see them here:  Pictures from Willie Crawford's Birthday.
I've got more, as promised. Of course at the event, I woke up late (from being up all night talking with Lynn) so my hair is straight outta the shower. I guess the "throw the sunglasses on quick as a headband" look didn't go the way I'd hoped! Scary!!! 😐
Now you know just how much I love you guys!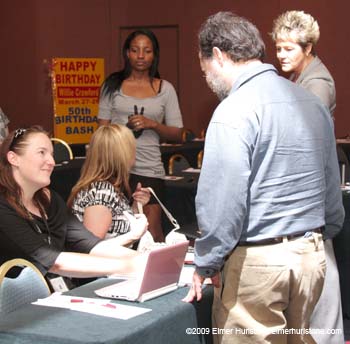 Nicole Dean meeting the amazing best-selling author, Shel Horowitz. We're chatting about business ethics. GREAT man!
Elizabeth Ashe, Lynn Terry & Kathleen Gage are in the background.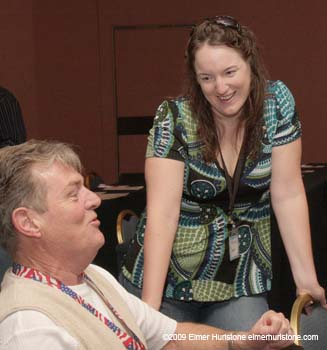 Nicole Dean & Paul "the Media Czar" Richardson.
A heck of a business man — I look forward to making lots of money with him. (More on that soon…)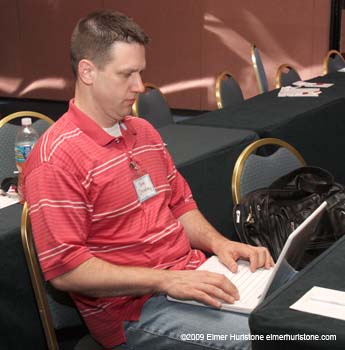 Sam "Every Day is Saturday" Crowley.
I think this may be the only time I've seen him NOT smiling like a goober. He's an extremely energetic force of nature. To know him is to love him. 🙂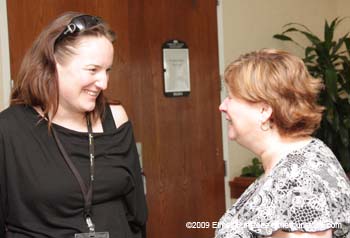 Me & My Tracy Roberts Friend laughin' our butts off. (It's my blog. I can say "butts" if I want!) 😉
You know it. That's the one and only Stephen Pierce teaching the "Mo Money" gang calls. If you haven't seen him speak yet — find him and go. He's phenomenal. Both times I've seen him, I've laughed my butt off. (There I go again with the "butt" thing.) lol.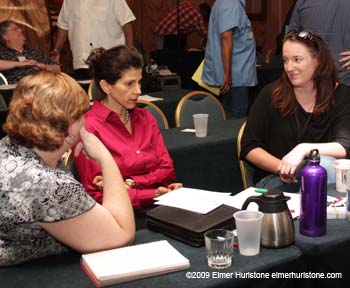 Me and Tracy Roberts brainstorming with Laura Fenamore.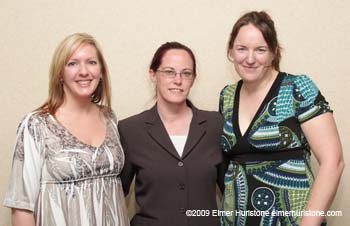 Lynn Terry, Yvonne Lyon, and Me.
Hope you enjoy!
Nicole
All photos were taken by the talented ElmerHurlstone