Pictures from Willie Crawford's Birthday Event, Pt 1
Hey all.
So far I have access to only a small portion of the event photos, but, since SOME OF YOU (you know who you are) 😉 — are bugging me about posting them…. here you go: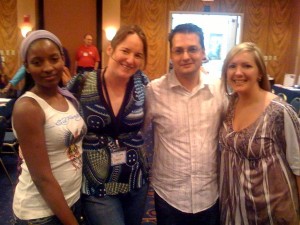 Elizabeth Ashe (Diva through and through!), me,
Bob the Teacher Jenkins, and Lynn Terry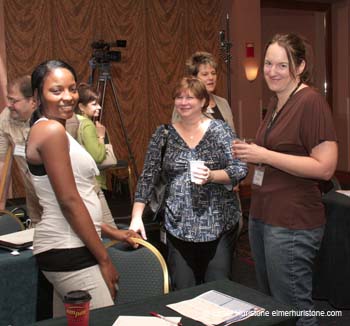 Elizabeth Ashe, Tracy Roberts, and me.
Kathleen Gage (the book launch queen) is in the background with the cool hair.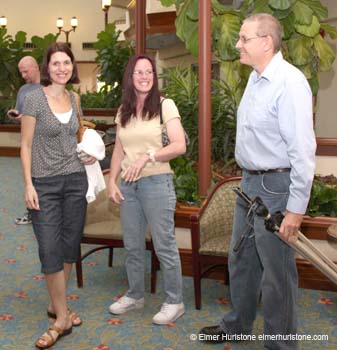 Three of the sweetest people you'll ever know.
Susan Preston, Yvonne Lyon,
and Micheal Savoie (my new blog maintenance man)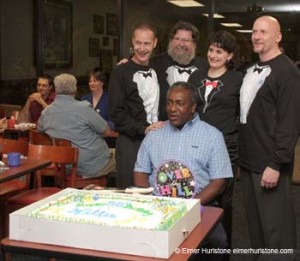 Willie Crawford at his Birthday Roast
(The cute little perky one is Felicia Slattery.)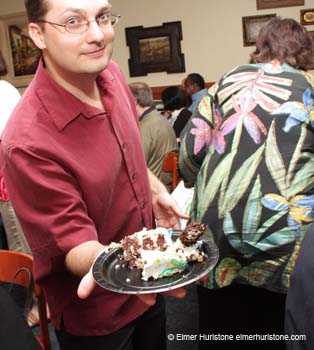 Bob the Teacher Jenkins –
showing us that the cake was YUMMY!
More pics coming soon!
Nicole
Bottom 4 Photos by Elmer Hurlstone