Free 2012 Printable Weekly Calendar for Bloggers
Plan for More Profits on your Blog.
Every year, my friend, Lynette Chandler, puts together a big blogging calendar for the entire year. It's the best blogging calendar that I've seen and I've printed mine out to put in a binder.
See?

This is a picture I took of last year's planning calendar.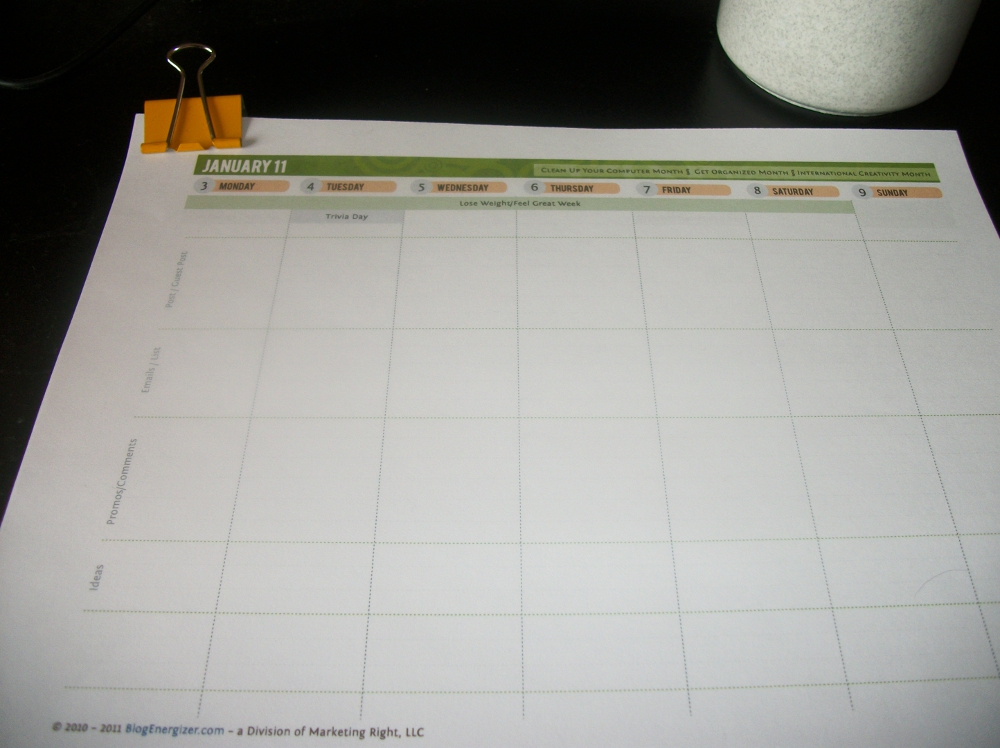 You may not be able to tell from my poor photography skills, but there are boxes for all kinds of planning each week –
1. Your own blog posts
2. Guest blog posts
3. What you plan to send to your lists
4. Promotions
So, guess what I've got for you today? 🙂 The best part? It's free. You don't even have to sign up for it. Just grab it and go. (Of course, if you do want to sign up to get blog ideas sent to your inbox, you can do that, too.)
Grab it here: FREE 2012 Printable Weekly Calendar
Here's a sample page that I took a screenshot of so you can see how it's laid out:
Here's that link again: FREE 2012 Printable Weekly Calendar
I hope it helps you plan for 2012!
Warmly,
Nicole Dean
PS. Speaking of blogging, be sure to check out my new course Blog CPR: Revive your Lifeless Blog with Fresh Content! I think you'll like it.