New Web Hosting Residual Income Affiliate Opportunity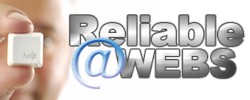 Hi, Nicole here with an exciting announcement.
Kelly McCausey and I at MomWebs.com have built a very successful hosting brand for the Mom community. We enjoy a great reputation and have enjoyed consistent growth.
Several times over the last year we have had comments from friends who say 'We would promote MomWebs in a heartbeat for the residual affiliate commission – but our market isn't Moms!'
I know that many of you are looking for a web host to recommend to your clients and readers, but feel a little "silly" recommending MomWebs.com to people who aren't Moms.
We discussed this and we decided to offer another option for you.
(drum roll please)
Introducing…
http://www.reliablewebs.com
Reliable Webs is equal to Mom Webs in every way that's important:
1. Friendly, Helpful knowledgeable Support — USA based & English-speaking support.
2. Quality
3. Reliability/Uptime
4. Did I mention Awesome Support? 😉
Reliable Webs is a bit more expensive that Mom Webs. We made our pricing decisions after researching the small business market. It's competitive yet not so low that we would look "cheap" to business owners.
If your target market is Moms – keep promoting MomWebs.com But if you reach small business owners and non-mom marketers, Reliable Webs is perfect for you.
If you've been promoting another hosting program that pays a flat rate for a referral, I invite you to compare how much you can earn (and keep earning!) from our residual program. (People really DREAD switching web hosts. Get them signed up and you may still receive commissions from that sale 5 or 10 years from now.)
Sign up to start promoting now!
http://www.reliablewebs.com/affiliate-program/
(Note: We just posted a review that you can grab and use as a draft & Lots of text ads to get you started.)
FAST ACTION BONUS: EVERY affiliate who makes at least 3 sales by December 1st will receive a $25 cash bonus.
If you have questions, just let us know.
Warmly,
Nicole
www.MomWebs.com & www.ReliableWebs.com