So, I'm really weird what can I say?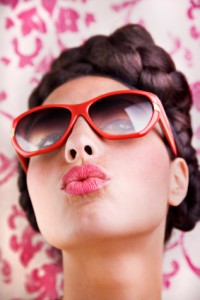 My buddy, Melissa over at Business Writing Network wants to know just how weird I really am! 🙂 You asked for it girl!
Here are the rules to this fun little break from work (before we get to the weirdness that lives within me):
Link to your tagger and post these rules on your blog.
Share 7 facts about yourself on your blog; some random, some weird.
Tag 7 people at the end of your post by leaving their names as well as links to their blogs.
Let them know they are tagged by leaving a comment on each of their blogs (this step is optional).
Without further ado, here we go!
And if you must know even more weird things about me, here's a post I did earlier this year when another friend tagged me wanting to know 7 random weird things about Nicole!
1. I pay my son $1/day to clean up puppy poop in the back yard. (My favorite kind of outsourcing!)
2. My office chair is the favorite chew toy for both of my puppies. Since I took that photo… even more of my chair is gone.
3. I love to go on long bike rides with my mom. She kicks butt!
4. I haven't eaten red meat since 1992 — on purpose. lol. Sometimes it sneaks into things and I suspect there's meat, but I haven't chosen to eat it in years.
5. My second child was natural childbirth…. yes, on purpose! Can we say OW?!
6. My first ventures in online business were making baby bracelets & selling Usborne books. Seems so long ago.
7. I love caramel but hate butterscotch. They are so similar, but I really love one and hate the other!
Since I've done this one before, I'll open it up to you. Tag yourself, if you'd like to participate and post the link below. 🙂
Have a wonderful day!
Nicole