50 Pieces of Cooking PLR at 30 Cents Each!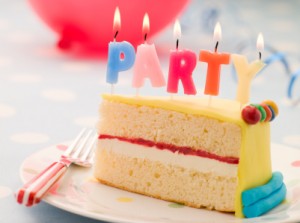 Arika really likes sharing in birthday fun (remember her 30th birthday special?) and this weekend she's doing it again at YummyPLR. Her youngest son's birthday is this weekend and she's sharing in his love for food and the fun!
For those of you with blogs that include recipes and other cooking or food related content, you'll want to check this deal out!
We've bundled two of our individual packs and are offering them at an extremely cheap, 30 cents a piece. The bundle includes 40 healthy kid's vegetable recipes & 10 fruit articles.
Hurry though! Arika's only keeping this special up until Monday (9/15/08).
Fruit & Veggie Bundled PLR Packs
See ya next time,
Nik 🙂