Way Cool Article Directory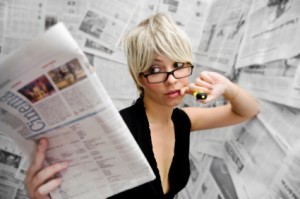 What a week. I tell you, everything that can go wrong, has. I hope your week has been better than mine so far!
One thing this week that I have been really psyched about is … well, let me start at the beginning.
You may know that I'm a huge fan of Article Marketing. (Heck, I talk about it enough — because it works!) I've gotten published all over the internet and in magazines and newspapers because of my article marketing efforts. It's by far the best internet marketing activity that I can sit down and do if I only have one free hour to invest in my business.
But the one bummer about article marketing is that you don't earn anything from the ads on the article directories — until NOW.
This new article directory has EIGHT, yes, 8 ways to profit from each and every article that you submit.
It's way cool and I sure wish I'd have had the resources to come up with it first! 🙂
Here's the link. Watch the video and see how you can start earning free advertising credits, and CASH, from every article that you submit.
CLICK HERE TO EARN MORE FROM EVERY ARTICLE THAT YOU SUBMIT
Let me know what you think (or if you have any questions below).
Have a wonderful day!
Nicole