Build Relationships by Becoming Known via Your Own Blog Tour
I've got another guest blog post for you today. 🙂 This one is from D'vorah Lansky. I met her a few months ago and she's a pretty smart business lady. She purchased my "How to Blog World Tour" course and is taking action on what she's learned by hosting her own Blog Tour this summer. Because of her blog tour, she'll be benefiting from an increase in leads, traffic, and sales over the coming weeks and I'm very excited to see her progress.
Here's her story… Enjoy!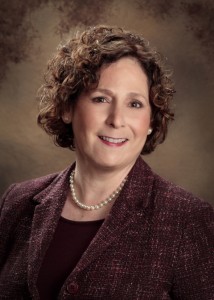 Greetings, my name is D'vorah Lansky. I'm commonly referred to as "the Relationship Marketing Wizard". I love people, I love learning and I love to have fun. I've come to discover over my 15 years in Network Marketing and Internet Marketing that the best way to enjoy life and experience more success is to love what you do and surround yourself with positive minded people. This will energize you, you will have more to give and people will want to be around you. Have you ever known someone who was selling a service, product or program and truth be told, it wouldn't matter what they were selling, you wanted to get to know them? Well that is what Relationship Marketing is all about; building relationships and selling people on you, not on your products or services.
I'd like to thank Nicole for inviting me to be a Guest Blogger on her site. Nicole and I met at an event this past Spring which was hosted by Bob "the teacher" Jenkins. I was immediately drawn to Nicole because of her positive attitude, joyful spirit and zest for life. Nicole is clearly someone who is having fun and enjoying her journey. Nicole lives the principles of Relationship Marketing. We see that in her kindness and generosity, in her high level of integrity and in how she treats her family and community.
Over the course of the event weekend and then during the past few months, Nicole and I have kept in touch. I was privileged to have Nicole as a Guest Speaker on my Internet radio show at RelationshipMarketingCafe.com.  During Nicole's interview she shared with us a unique program that she developed called The Blog World Tour.  This immediately caught my attention as the world of WordPress Blogs is a big part of my life.
The Blog World Tour program was developed as a result of Nicole's recent Rock Star Blog Tour. Over the course of the summer, she visited 15 blogs as a Guest Blogger.  This concept captured my attention and I decided to explore further. I'll share in a moment what I discovered but let me share first that this post is my first post in my first Blog World Tour! Over the course of the summer, I will be visiting 9 blogs and writing articles on the topic of Relationship Marketing.
You may be asking yourself, what does Relationship Marketing have to do with a Blog Tour. I propose that developing and participating in a blog tour has everything to do with Relationship Marketing! As you begin to plan out and schedule your blog tour, you will be growing and strengthening relationships with the bloggers who will be welcoming you to their site as part of the tour. While you are a guest blogger on their site, you will have opportunities for building relationships with their readers and members and as your tour progresses through the season, you will be able to make additional connections with people who discover you via the social networks.
You may be asking, "how will people discover me via the social networks"? Well, as part of Nicole's Blog Tour Guide, she shares unique ways for encouraging viewers to comment on and share links on the social networks to your blog posts. Many new people will discover you this way and begin to follow your progress and your blog tour.
As my blog tour developed I realized that this is program is one that I can participate in not only during the summer, but all year long! In Nicole's "How to Blog Tour" Guide, I learned about the importance of developing a product that has an affiliate program attached to it.
I'm really excited about the product that will be born as a result of my participation in the Blog World Tour. It is called, Blog Tour Extravaganza (coming soon) and will include the complete collection of all my posts from this season's blog tour along with lots of exciting bonuses. One of the bonuses is a collection of Audio Interviews and Transcripts from people who speak on a topic related to the focus of this season's tour.
Many of these speakers happen to also be participating in my current blog tour; Nicole Dean, Bob "the teacher" Jenkins, Connie Ragen Green and Jessica Swanson. Additionally, I'll be sharing an audio and the transcripts from a recent interview I did with David Frey, on the topic of generating referrals through relationship marketing!
You may have noticed that I made reference to "this season's blog tour". What I realized in preparing for my first blog tour, which begins with this very post, is that this would be a wonderful way to focus on specific niche topics and visit related blogs and get to know thought leaders and experts on these topics, throughout the year. It was like a light bulb moment for me when I had this realization. This is how The Blog Tour Extravaganza – Season One; Relationship Marketing was born!
Nicole lays out the blog tour system so clearly in her guide that I was able to personalize it and create a template that I can easily replicate throughout the year on a wide variety of topics. Because this will be an ongoing project, I've also set up a membership site as a way for participants to interact and learn from one another.
Have I got your ideas flowing yet? Additionally, in honor of Nicole, as the founder of this program, I have the privilege of being a guest blogger right here on her site, three times during the course of the tour. I'll be back again towards the middle of the tour, and then again at the end of the tour.
Give thought to what message, thoughts and ideas you'd like to share with the world. What audience, leaders, educators or marketers would you like to get to know personally or get to know better? What do you want to become known as an expert on? Decide on your niche focus, schedule several times a week to write and take your blog tour on the road!
Until next time!
D'vorah Lansky
M.Ed and Relationship Marketing Wizard