How to Test Your Website in Different Browsers
Share the love & make a difference.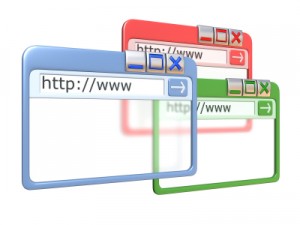 One thing that has happened to me a few too many times to admit to is this scenario…
I create a new website or blog or page on a site and pat myself on the back for a job well done. (Hey! I have to be my own cheerleader sometimes.) 😉 Anyway, as I was saying… I pat myself on the back, send a note about the new page to my list and then it happens…
My instant messenger starts beeping.
My email starts flashing.
My cell phone starts ringing.
And, I think to myself. Did I do it again?!
Sure enough. I check my Instant Messenger and my friend will say "Did you MEAN for that page to look like that?!" (Thank God for good friends!)
Oops! I did it again! I didn't check the site in multiple browsers.
Well, today I found a free tool that will (hopefully) prevent me from looking like a doofus quite as often. And, I wanted to share it with you as a thank you for being a loyal reader.
This new FREE tool will show you what your webpage looks like in a bunch of different browsers.
And, do let me know if you like it (or if you have another tool that I should recommend).
Warmly,
Nicole