Peek into My Private Conversations with Kelly McCausey
Share the love & make a difference.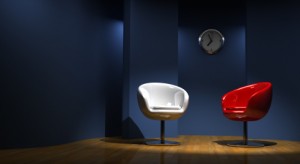 Happy Monday! I was IMing last week with my buddy, Kelly McCausey, and she asked me if I would be interested in doing a Cross Blog Conversation (an idea she came across at Successful-Blog.com ). Kelly knows I'm usually game for anything so I said "What the heck is it?" and then after she told me, I said "SURE!"
Here's how it'll work. Kelly started today by posting a question for me on her blog. (As you can see, we're keeping the tone very intimate and personal – not just business stuff.)
Now, in a day or two, I'll respond here to her question and write her back (including a question for her). She'll respond on her blog and we'll keep the cycle going. So, you'll want to watch both of our blogs so you can see the conversation progress (and so you don't miss any of the fun!)
I do need your help, though. Tell me what you've always wanted to ask Kelly (post below in the comments) so I can get some ideas of what to ask her. Remember, the questions can be business-related, but more personal than "How do I get more traffic to my website." (answer: www.WebTrafficBasics.com ) This is my conversation with her, but I welcome ideas. 🙂
I already know the first question I wanna ask. Something I've been dying to ask her for awhile!
Stay tuned….
Nicole
PS. What do you think of the new blog design? I LOVE the colors! (My favorite color is green.)