What Do you Wear at Internet Marketing Conferences?
Here's a question that I get quite often.
Hey Nicole. I bought my ticket for NAMS & Bob's Online Profits Acadamy (or insert event of your choice here). I'm really psyched about going, but I have one thing that's panicking me:
WHAT DO I WEAR?!
Now, that may seem like a silly question to you, but it's really stressing me out.
No worries. I totally understand. You're meeting a lot of people at a live event for the first time, although you may have "known" them online for ages. I stress about this, too.
Here's what NOT to Wear:
Scraggly, worn out, or ripped clothing. Although we live the internet marketing lifestyle, we shouldn't show up at an internet marketing conference in our jammies.
Brand new shoes. Don't break in new shoes at an event. You don't want to be hobbling around, nursing blisters all weekend.
Skinny pants. If you're squeezing into your pants, put them away. You want to be really comfortable sitting and eating with your friends and chatting at meals, not holding in your belly or trying to unbutton your pants while no one is looking.
Provocative clothes. Not the right place or time.
Fancy clothes. Again, the comfort factor is huge at live events. You want to be able to focus on networking and learning, not on whether or not that tag in your shirt is made of barbed-wire or not.
What you Should Pack:
A warm sweater. If you're sitting in the conference room, trying to learn and you're freezing, you'll be miserable. Bring a cozy sweater/fleece/jacket or something in case the room is cold. You don't want your brain frozen.
Comfy shoes. Not that there's a ton of walking involved, but you'll be exhausted physically and mentally from all the fun, so the last thing you'll want is a sore back or tired feet.
What I'll be wearing:
I normally wear jeans or black slacks with a nice-ish shirt. But, I've planned something kind of fun for NAMS and Bob's Online Profits Academy event.
Instead of dealing with the "dangit, I forgot my nametag" and "where do I stick this stupid nametag" woes, I'm buying personalized shirts like these. (Still choosing the exact ones, but they have long-sleeve and hoodies, men and womens, in all sizes and styles.)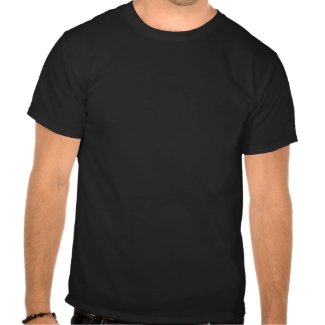 twitter.com/(add name here)
by
DSmiley09
View other
Twitter T-Shirts
You can find a whole mess of T-shirts that you can Customize here:
Personalized Twitter T-Shirts – I weeded through the shirts and found the ones that are customizable. I'm off to order mine now. If you want to match, grab one and we'll have our picture taken together. 🙂
See you soon!
Warmly,
Nicole Dean
PS. Please leave your "What to Wear" and "What NOT to Wear" tips below.