Where'd the Luv go? Comment Luv, that is.
Yesterday my to-do list said the following:
1. Post Weird Niche Wednesday to NicoleontheNet.com blog. You can read it here if you missed it yesterday:  Bird Diapers and Costumes

2. Post to Danielle Miller's blog for the Blog World Tour.

3. Get tickets for me and Lynn Terry to Stomper Net Live 8. (Was struggling with Customer Support issues.)

4. Arrange travel plans for Stomper Net Live 8 and NAMS events (Click here –> to join me at NAMS in Atlanta.)

5. Get super-secret PLR sale download page live. (If you're on my PLR list or are getting PLRSO.com notifications – you'll hear about it soon…)

6. Swing by and post comments on favorite relevant blogs.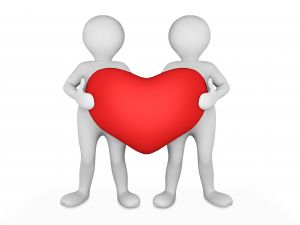 I got #1 and #2 done. Lynn rocked the house and handled #3. (She knows people…) 😉
I decided to take a breather and skip down to task #6 and post on some blogs. I headed to a few of my favorites and realized that they no longer had the Comment Luv plugin activated.  What gives?
Right away, I asked my Virtual Assistant to hunt down a few blogs that did have Comment Luv installed. And, I'm so glad that she did. I found some excellent new blogs to frequent and I really enjoyed the content.
Yes, before you ask, I do choose to read blogs for quality first (for instance, I'll always read Lynn Terry's Internet Marketing Blog and Jimmy D. Brown's Free Info on his Blog), but, if I'm going to take the time out of my schedule to comment, I'd like to get a little extra link love.
So, is there something I don't know about? I plan to keep the plugin on my blog, unless there's a reason that I shouldn't.  Did someone test it and find that it decreased conversion? Or is the plugin acting up?
Genuinely curious to hear your responses…
Thanks!
Nicole Dean
PS. If you DO have Comment Luv installed, please let me know in the comments so I can swing by and say "hi".