WordPress Plugin Posts Your PLR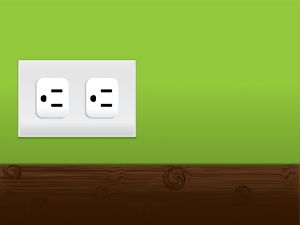 Last summer I asked my hubby to create a plugin that would help my EasyPLR.com customers to post their content to their WordPress blogs faster and easier.
The tool would take the article files and load them into WordPress as drafts.
Having access to this handy tool would remove the tedious job of copying and pasting all of their content to their blogs. It would also reduce the chance that they'd lose the content or forget to post it entirely — not that that ever happens. 😉
Well, the plugin is available for you now. But, I wasn't the one to do it.
Here's the scoop:
Speedy Publisher is a plug-in for your WordPress blog that allows you to instantly publish your PLR content to your blog with just a few clicks of a mouse.
It is offered completely free to all monthly members of this PLR site.
With the plug-in, you can:
1. Mass upload articles.
2. Schedule the articles for publication.
3. Choose your categories.
4. Choose your authors.
How can you get your hands on it?
There's only one way, and that's by being a member of any of the following monthly content programs: Marketing, Health, Finance, Travel, Moms, Crafts, or Green/Natural (links below).
Your plug-in license remains active for as long as you keep your monthly membership active.
Not sure which topic to choose? Here are free sample packs for each hot niche:
Check out the topics that you're interested in. You'll see a special offer for a discounted price on the pages above.
Have a fantastic week.
Warmly,
Nicole Dean