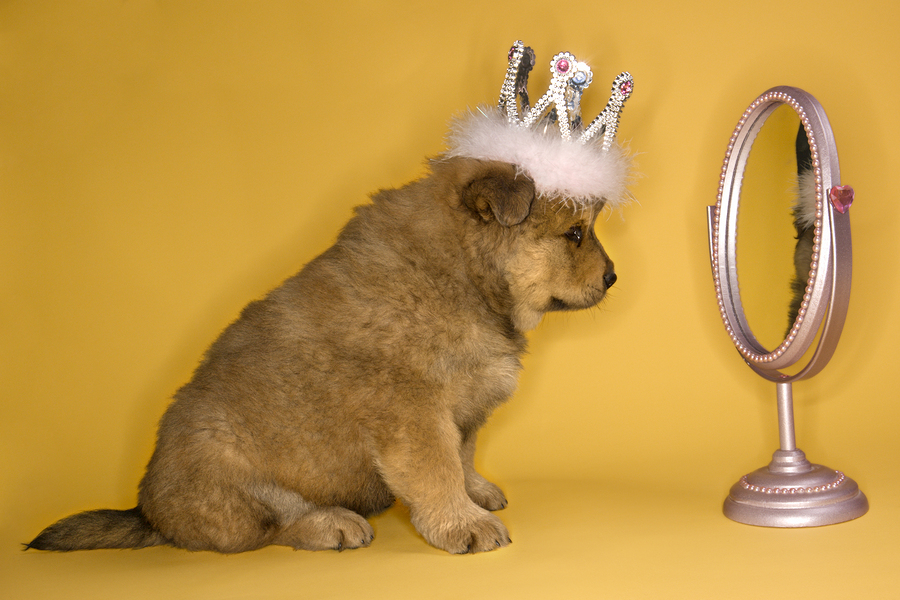 What is the Difference Between Being Average Vs. Awesome?
We all want to be an awesomer version of ourselves, right? I know I do.
There's no secret to the difference between being average and being awesome, really.
It's this simple but powerful math:
Average + Action = Awesome
Would you agree? I know that it's true in stages of my own life and business.
Let's use health as an example, since it's the easiest to visualize.
Average people THINK about going to the gym, going on a walk, doing the Whole 30, or going to yoga class.
But AWESOME people DO it.
What about business? What does it really take to create an awesome business?
Average people THINK about writing a book, starting a membership site, contacting potential JV partners, or getting featured on TV – and then they go check out Facebook and do a few posts or go learn another thing.
AWESOME people DO the things that make a business grow.
And what about making the world a better place?
Average people THINK about giving of their money, their time, or their resources.
AWESOME people just DO it. Even if it's a small contribution of time or resources, it GETS DONE.
I want you to feel awesome and I think I have the thing for you – because it works. 🙂
It's nearly time to start the 4th round of the Awesomization Nation and I would LOVE to have you join us. 🙂
It's a movement that I started in April 2015 and it's simple. We each do 3 things every day that add up over the course of the month.
* 1 Small but Powerful Thing Daily to Improve your Business
* 1 Small but Powerful Thing Daily to Improve your Life
* 1 Small but Powerful Thing Daily to Make the World a Better Place
What three things? That's up to you. But I'll help. Here are a few suggestions, whether you join the Awesomization Nation or you're finding this post in the middle of January and you just want to be more awesome.
Just imagine…
What your business might look like if you …
Wrote 500 words every day for a month to complete your next book.
Recorded and published a video every day to grow your reach.
Did a guest blog post or interview every day for an entire month.
As for your life? What if…
You walked 20 minutes a day
You actually met with a money planner to figure out how to put away enough money to go on that cruise you've always dreamed of
Cut out sugar for a month
Did a 1 minute plank every morning
Took 10 minutes every morning to meditate or pray or write in a gratitude journal
You made YOU a priority for the entire month.
Just one simple thing. Pick one and do it.
Heck, I did the Whole 30 last year and lost 30 lbs and felt 100x better in just ONE month.
The power of 30 days is not to be understated.
And, you won't even believe the power of all of us to impact the world.
What happens when  EACH and EVERY ONE of us in the Awesomization Nation are doing one small thing every day for 30 days to make the world a better, happier, more positive place?
Magic happens. 
You in? I sure hope so!
You can learn all about it and sign up here.
If we're not currently doing a challenge, there's a waiting list and you'll get word when we do the next one.
I REALLY hope to see you inside. 🙂
On a sidenote.
When I don't FEEL awesome is the time when I need to DO awesome more than anything else.
Through those tiny actions, I make progress in my life and in my business. Plus, doing for others helps me take the focus off of my own struggles. I suggest it strongly whether you join the Awesomization Nation or not.
To be perfectly honest, I struggle with anxiety and depression and have since I was in my early teens.
The BEST way I have found to get past it is to focus on DOING.
Just simple little things – even if I have to reward myself with a nice long nap afterwards.
I might say "Listen here, Nik. I know you feel like crap and everything seems too hard and the world feels like yuck today, but girl… you've got to do some things for your business and yourself today. What can we actually do that would move things forward?" I make a list of a few small things and then I do them. It might be as simple as sending a quick email to my lists or going outside on a 10 minute walk.
As for the world? I also find that focusing on others when I'm in the "pit of poop" as I call it, helps me take the focus on myself and puts it on brightening someone else's day. I may do something as small as complimenting a friend, or sending a friend who is hurting a gift to make them feel better, or it could be hauling myself to a fundraiser to see what I can do to help.
But action is the thing that gets me out of being stuck in the muck.
ok. So I don't want to just leave you with that. Let's talk about some things that you could do in the next month, whether you're reading this and can join the Awesomizaton Nation or it's in between times to join and you just want to become an awesomer version of you.
Here are a few ideas in addition to the ones I shared above. These are the types of suggestions you'll get to help you along.
In the "Awesomize your Business" Category, a task might be:
Write 500 words towards your book every day for the whole month.
Take your smart Phone outside and do a quick talking head video for your business. Start with an intro of your name & URL, a quick message or story, and a call to action. Just try it and see how it looks. What do you like about it? What would you like to work on? If it's "ok" post it to either Facebook or YouTube.
Connect with a guest blogging opportunity that you've been drooling over. Awesome You sure would!
Let's talk about your passwords today. Did you know there are programs that can manage those for you so you NEVER waste time trying to find a password again?
In the "Awesomize your Life" Category some tasks to choose from might be:
Drink a green smoothie every morning.
Greet your spouse with a sexy 30 second kiss when he or she comes home after work.
If you're in the grocery store today, pick one fruit or veggie that you've never tried before and get it and enjoy it.
Is there an area of your house that drives you crazy with clutter? Take 15 minutes and go through it right now.
In the "Awesomize the World" Category, a task might be:
Write a letter to a relative or friend that you haven't talked with in awhile.
Go through your old clothes that you know don't fit just right and try to find 5 things that you won't miss. Put them in your car today. Donate them this week.
Got hotel soaps laying around? Grab them all and put them in a bag. Sometime this week, swing them by a battered women's shelter. They need them. When they leave an abusive situation in the middle of the night in nothing but their clothes, a bar of soap is a luxury and the first step to "normal" again.
We all want to be an awesomer version of ourselves. But it won't happen on it's own.
It takes Consistent, Intentional Action. 
So what are some things YOU are doing to be more awesome? I would love to hear in the comments!
Warmly,
Nicole
PS. Speaking of Awesome Stuff, I post tons of awesome free things on my Facebook page. Check it out: https://www.facebook.com/busymarketerscoach/
PS again. YOU are wonderful. You matter. And, you make a difference. Sending big hugs your way.