Online Success Cast #7: Felicia Slattery

I met Felicia Slattery at Willie Crawford's Birthday Bash – and then had the enormous pleasure of seeing her again at Ken McArthur's IMPACT event. Psssst. It's her birthday today, so wish her a happy birthday! 🙂
She is a total firecracker! I just adore her for her energy, enthusiasm, and her smarts, too, of course. We definitely have a complementary skill set. Her strengths and my strengths are different, which means that, every time we sit down and talk, we each learn something new. (I love chatting with her for that reason and more.)
Felicia's bio – so you understand WHY I had her on the show other than because she's my friend: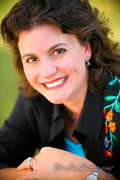 Felicia Slattery is a communication consultant, speaker, and coach specializing in training busy professionals to succeed by communicating effectively with clients and prospects. She teaches teleseminars, leads workshops, and offers private coaching to individual clients on improving their communication skills in order to present their best image.
The audio recording of our interview is at the end of this blog post. Just look for the "play" button and listen. It's free!
Learn More about Felicia here –> Communication Transformation
Paid "Must Have" Tools & Resources Mentioned in this Call:
Mastermind Groups (Note from Nicole: Mom Masterminds was the first mastermind group that I Joined back in 2005 and I'm still a member.)
Free "Must Have" Tools & Resources Mentioned in this Call:
Free Conference Call for hosting teleseminars or recording calls.
Free Forums and Networking Groups for meeting people.
People who have Influenced Felicia
Takeaway Points from Felicia
Focus on your strengths.
Outsource your weaknesses.
Build relationships.
Write and submit articles.
Listen below and leave me a comment about your thoughts and/or who you'd like to hear as a guest in a future episode.
Comment and Win Felicia's Cash in on Speaking Course $47 Value!
Prize has been awarded.
After listening to the show, comment below and you'll be entered to win a prize from Felicia.
Here are some ideas.
– Tell us something you learned from the show.
– Tell us something you're changing after listening.
– Tell us about a time when you fell flat on your face and had to get back up.
– Tell us a time you took a risk and it paid off.
– Tell us what questions you have about public speaking in your business.
One winner will be chosen from all "non-spam" comments by using Random.org.
PS. Click to learn  How to Record Telephone Interviews like I do.
[display_podcast]