Twitter Followers: Wear them on a t-shirt?
How Cool is This?
If you're looking for cool people to follow on Twitter – there's no need to look any further.
Here are my Twitter Followers. Follow them. 🙂 (Just click on the graphic to open a page with all of them listed. It will open in a new window so you can keep reading here.)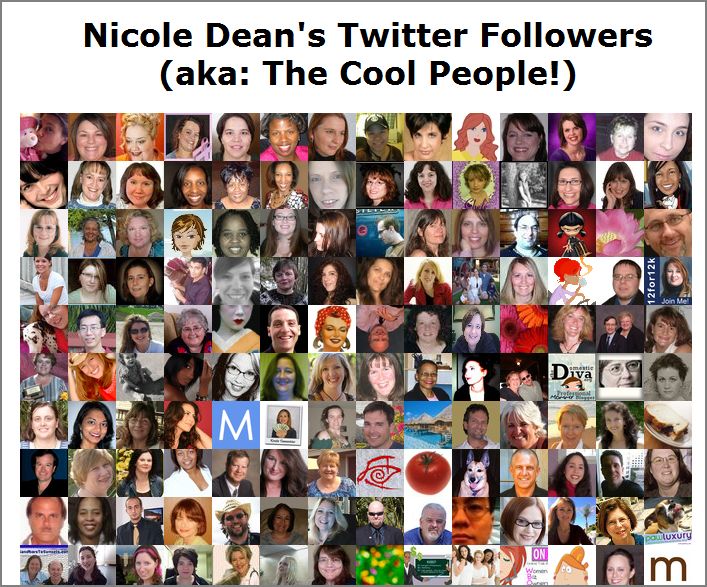 I'm thinking of having this graphic made into a t-shirt or mug. What do you think? Want to share my morning coffee with me? Too funny.
This is an example of using creativity and a hot hot niche market to make money online. Don't just say "cool" and click away. Think of opportunities that YOU have to make the web a better place and profit, too.
Speaking of which, I'll be featuring a "Weird Niche Wednesday" from now on. I had so much fun finding the Weird Niches for the post that I did awhile back (here it is: Weird Niches) that I decided to make it a regular feature. So watch for that. Be sure to grab my RSS feed so you don't miss a thing!
Hey, if you're not following me yet, what's the hold up?
Follow me here: Nicole Dean on Twitter.
Warmly,
Nicole