I finally posted the new Christmas articles on the EasyPLR.com site over the weekend (better late than never!) and I wanted to notify you so you can grab them if you have a need for Holiday articles for your website or blog.
The new Christmas packs are available individually on the main page
http://www.EasyPLR.com
Plus, I found a few packs of our "Christian Christmas" articles in my inventory list, too, so they are available. (But, if you bought them last year, don't buy them again!) 🙂
I also wanted to let you know about the Christmas Special I put together:
http://easyplr.com/2007-christmas-sale2.htm
When you purchase the two new Christmas packs at regular price through the "special offer" link, you will automatically receive our 10 Thanksgiving articles free.
(Please note. If you received my "Customers Only" special that I sent over the weekend, do not order these again, as they contain a few of the same article packs.)
If you have no idea what PLR articles are or how you'd use them in your business, here's a free report for you…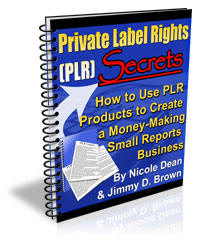 Click here to Download this Free Report.
I've got several new packs on order, so stay tuned for more soon.
Have a wonderful holiday week!
Warmly,
Nicole