Online Success Cast #14: Warren Whitlock

Welcome to another episode of the Online Success Cast.
This week, I have Warren Whitlock, Best Selling Author, with me. I met Warren at IMPACT and had the good fortune to chat with him again at Stomper Live in August (see pic below).
The audio recording of our interview is at the end of this blog post. Just look for the "play" button and listen. It's free!
Here's more about Warren so you can see why I think he's cool:
Warren is a Book Marketing Strategist and has come up with a program that helps average people like you and me to become Best Selling Authors, just like he is.
Here's exactly what he offers on his Book Marketing Strategy site:
Your Simple Formula For Making Your Book or Book Idea Into a Best Seller

* Exactly what it takes to become a famous author
* How to get the media asking for an interview
* Our system using the Internet to spread your message fast
* Where you can go to get the help you need to sell more books

It Doesn't Matter If Your Book is Finished or Published, I Guarantee You'll Walk Away With Exactly What You Need.
Just go to his site and sign up for his totally free Book Marketing Strategy ecourse to get access.
Here's us in Atlanta.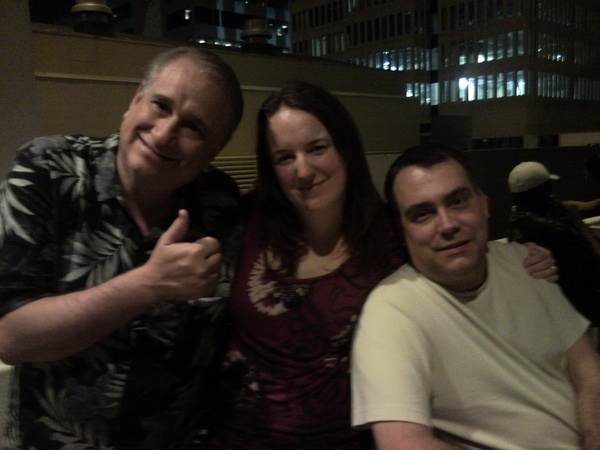 Here's from left to right: Warren Whitlock, Nicole Dean, and Dan Thies
[display_podcast]
"Must Have" Tools Recommended by Warren:
Takeaway Points
"Let go of the struggle".
"Listen & love."
Pick a field and focus.
Be sure to grab a copy of his book, co-written with Deborah Micek:


Click here to grab a copy of Warren's book.
Be sure to post your comments below. I'd love to hear what you learned and will apply from this interview.
PS. If you can make a phone call, you can have a podcast like mine: Click to learn  How to Record a Podcast like I do.