Online Success Cast #13: Kevin "Mr. eBay" Johnson

Welcome to another episode of the Online Success Cast.
This week, I have Kevin "Mr. eBay" Johnson with me. I met Kevin at Willie Crawford's 50th Birthday Celebration and then we also had the chance to hang out at NAMS2 in August.
Kevin has created a cool system that he teaches for using eBay. He found a product that is in high demand and has found a way to get a supply that he can turn around and sell for a profit. That's as much as I can tell you, though, since it's his proprietary system for customers only.
The audio recording of our interview is at the end of this blog post. Just look for the "play" button and listen. It's free!
Here's more about Kevin so you can see why I think he's cool: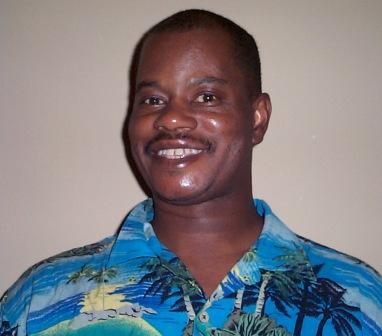 I am an Ebay Powerseller and have been using Ebay since August 2001. I have bought and sold thousands of dollars worth of products, ranging from my first product, a Sanyo beta recorder to ebooks and everything in between. I am also a Ebay Certified Trading Assistant, which means I can sell your items for you for a fee.
I personally love sharing the tips and techniques I have learned to others. Please free to check out my eBay Wonder Widget program for more information.
[display_podcast]
"Must Have" Tools Recommended by Kevin:
Kevin's Mentors
Matthew Glanfield
Jim Cockrum
Dave Preston
Jimmy D. Brown
Takeaway Points
Get a mentor. Put blinders on. Stay focused.
Leverage the power of others with outsourcing & JV partnerships.
One lucky listener will win…
eBay Sales Fast Money Quick Start Training! $77
PLUS 1 Year Silver Level Access to the Members Area

As always, one lucky listener will be chosen to win a prize. All you have to do is listen to the show and leave a comment about what you learned from the show — and you'll be entered to win.
What can you win? Well… this! Here's a blurb from the sales page. You can read more and sign up for free info here: Mr. eBay's Wonder Widget Course.
The eBay Sales 1-2-3 Quick Start Profit Guide
What you get with your purchase is the following details in my Quick Start Profit Guide.
In a nutshell, I give you the A-to-Z of buying locally and selling on eBay. Easily find folks locally that have this wonder product, meet people and buy product from them for $5, and sell that same thing a few minutes or a few days later for $5 or $25 profit.
Do it again. A *lot*!
Here are the Quick Start Profit Guide details I give you:
Specifics on this product to get and resell for profit:
How to look up the current eBay auctions and price for the product;
Interpreting what you see – There is SOLID demand for this product!
Detailed, *easy* method for getting product stock in hand:
This has worked for various students across the US; even worked in Canada.
The specifics of what to say in your eBay listing to auction off your stock, and how and where to place your ad inside of eBay. This isn't general advice – I give you My Exact Auction wording!
How to make sure your completed auctions turn into positive eBay seller feedback for you.
Additional eBay basics to get you started without the trial-and-error.
Any questions? Jump into the member discussion forum. You'll have an answer quick!
After listening to the show, comment below about something you learned from the show — and you'll be entered to win. If you're already a member at Mr. eBay's Silver Membership, then we'll work out an alternate prize.
PS. This audio was recorded with this tool: Easy Telephone Recording.