Online Success Cast #11: Scott Tousignant and Fat Loss Quickie

You are so in for a treat – again this week. This week, my guest is Scott Tousignant – another clever and hard-working Successful Internet Marketer.
Scott really shares a lot about himself, including how a bankruptcy may have been one of the best things that has happened to him. Guys, this interview gets pretty emotional and intense, so I hope you enjoyed our transparency and I hope it helps you, too.
Here's more about Scott so you can see why I think he's cool: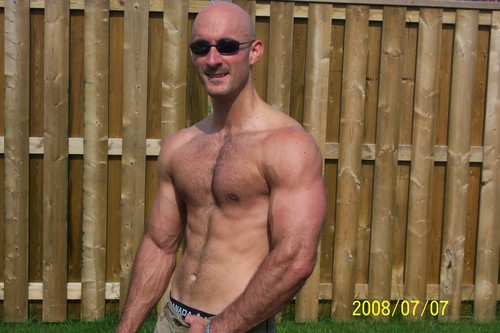 Scott Tousignant, BHK has been helping busy work-at-home-moms and dads improve their #1 asset (HEALTH) for over a decade. Scott's balanced and practical approach to fitness helps busy homepreneurs get more done in less time so you can spend more time doing what you enjoy most in life.

Backed by years of experience and the application of his education in human kinetics, Scott created Fat Loss Quickie, the fast fun home office fitness experience that will quickly transform you into the super-focused, highly productive, beautiful person you really are!

Now it doesn't matter how busy you are… You'll never have to neglect your health again!
The audio recording of our interview is at the end of this blog post. Just look for the "play" button and listen. It's free!
Paid "Must Have" Tools Recommended by Scott:
Scott also mentions that he uses his Flip Mino a lot, too.
Free "Must Have" Tools Recommended by Scott:
Mind Maps: Free Mind
Google Keyword Tool
Google Analytics
Scott's Mentors
Mike Filsaime
Donna Fox
Deb & JP Micek
Takeaway Points
Don't lose sight of your values.
Invest in your business.
Be passionate – but also market and be profitable.
Sometimes when there's nowhere to go but up – you can do remarkable things.
One lucky winner will get…
A Quickie! Now I've never given one of those away before on my blog!
I'm not talking about THAT! I am happily married. I mean a Fat Loss Quickie, of course. 😉
After listening to the show, comment below and you'll be entered to win the Fat Loss Quickie Workbook.
[display_podcast]