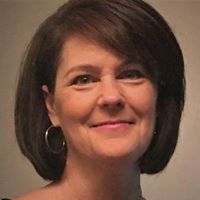 Karon Thackston, MarketingWords.com
April 4, 2018

Comments Off

on Karon Thackston, MarketingWords.com
Since you've started coaching me about a year ago, I've more than accomplished my goals of increasing my passive income and product creation. Through your inspiration, enormous amount of knowledge and occasional butt-kicking, I've finally broken through a financial plateau in my biz that fingers crossed & knees bent will lead me to the next six-figure level.
This month, March 2015, will be the biggest-producing month I've EVER had in my biz. (Wait! Didn't I just say that last month? Why, yes I did.)
You've brought out things in me that I didn't know were there and helped me work past some attitudes that were stopping me from getting what I wanted from my biz. And all while having a lilt in your voice, a kind word, a gentle spirit and a TON of enthusiasm for every little accomplishment.
SO glad I chose you to guide my steps. Congrats on taking your own big path. Love ya bunches! Great, big, awesome-sauce hugs!!!!